New Arrivals Scott Hairston and Carlos Villanueva Chat It Up and Other Bullets
Don't forget, there was a new podcast for your listening pleasure yesterday – and it's still there today! Consider it your Valentine's Day gift.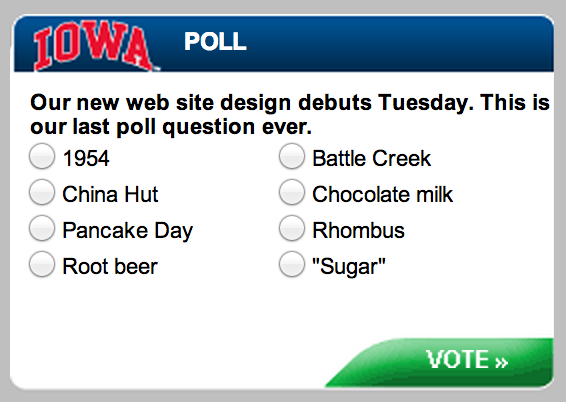 I want to meet this person, and shake his or her hand. Also: Rhombus.
A couple BN'ers were recently offered season tickets, but they'd like to talk to you about that.
The Cubs' Spring Training Bunt Tourney is on the verge of getting underway – pictorial evidence. The play-in tournament among front office members kicks off on Saturday, where Theo Epstein will face Jed Hoyer in the first round, and some of the media relations folks will take on some of the clubhouse staff.
---
Latest from Bleacher Nation: