Wear a BN Shirt Somewhere, Get a High Five
There are many perks to doing what I do here at BN, but very few things make my day quite like the knowledge that there are people out there who enjoy this place so much that they want to wear an homage to it emblazoned on their chests. That's not an ego thing, because I mean it sincerely: I think it is very cool, humbling, and a testament to the community here.
So, when BN'ers send me pictures of themselves wearing the shirt, I pretty much lose my mind.
To that end, I have to give the electronic equivalent of a high five to a couple BN'ers. First, there's Sean, who took Bleacher Nation to its eponymous home recently:
Lookin' good, Sean. Dig those seats, too.
And a high five to Rob …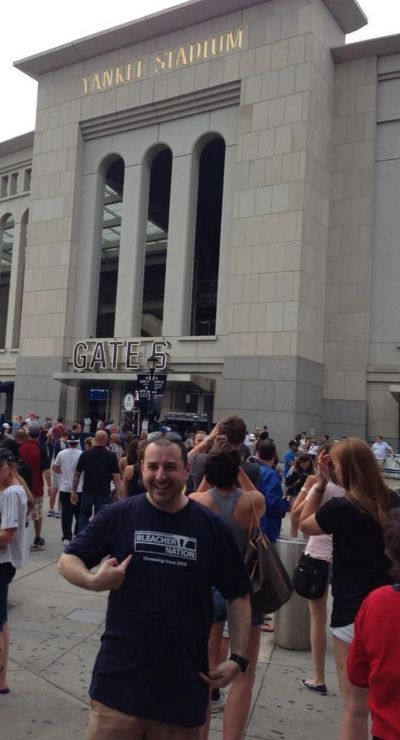 Yup. That's Rob rockin' his BN shirt at Yankee Stadium. Nice.
If you ever find yourself wearing a BN shirt at a cool location – at another ballpark, at a Lake Michigan beach, at the Louvre – and want to share a picture, shoot it my way, and I will high five you, too.
---
Latest from Bleacher Nation: