Huh – Apparently the First Batter of the Game Wrecks Yu Darvish
Before we start this post, let me be very clear up-front: Since joining Major League Baseball in 2012, Yu Darvish has been one of the top 20-25 pitchers in the game.
Be it by WAR (18th), ERA (26th), FIP (20th), strikeout rate (3rd), or any other measure, that's pretty indisputable. Darvish is very good. End of statement.
But that doesn't mean he's perfect (immediately post scripts his statement).
In fact, Darvish has one really weird, quirky problem, not unlike Jon Lester's inability to throw to the bag, and it might just drive us nuts. Apparently, as Sam Miller of ESPN put it, Yu Darvish is an awful pitcher for the same two minutes every game – the first two (h/t Danny).
More precisely, this can be narrowed all the way down to the first batter of every game. Somehow, for some reason, Darvish has struggled immensely with his first opponent before locking things down the rest of the way.
Check out some of these nearly unbelievable splits for Darvish's career:
First Batter:
Walk Rate: 13.0%
Strikeout Rate: 21.4%
HBP Rate: 2.3%
HR Rate: 7.6%
AVG: .288
OBP: .397
SLG: .595
tOPS+: 200
Career Overall (and compared to first batter):
Walk Rate: 8.9% (-4.1 percentage points)
Strikeout Rate: 29.7% (+8.3)
HBP Rate: 0.8% (-1.5)
HR Rate: 2.7% (-4.9)
AVG: .219 (-.069)
OBP: .294 (-1.03)
SLG: .361 (-.234)
tOPS+: 100 (-100)
Yes, Yu Darvish has given up 10 of his 92 total MLB home runs allowed (10.9%) to the first batter of a ball game (just 3.8% of total plate appearances). And yes, he's allowed essentially twice as much overall damage to the first hitter of every game (200 OPS+) than he has for the entirety of his career (100 OPS+).

Needless to say …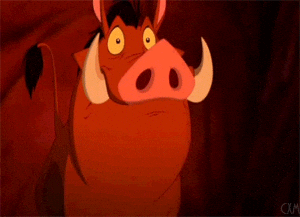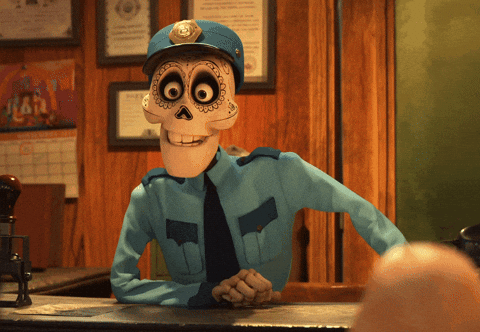 But, hey, we have some caveats to attend to. First … 131 leadoff hitters isn't much of a sample, at least, in terms of predicting future success. Instead, the 3,313 other plate appearances will do a much better job of predicting how well Darvish will be in any given spot.
And second, even if Darvish were to give up a 200 OPS+ to the first hitter of every game for the rest of his career … clearly he's been able to make it work. Just like Jon Lester can become a Cy Young finalist without ever throwing to first, Darvish can succeed (we know this, because he already has) with this weird little issue.
… But that doesn't mean it's just, like, cool.
It'll still be something the Cubs coaches will probably want to address. Unfortunately, I'm pessimistic that they'll be able to crack the code right away. Why? Well, upon being traded to the Dodgers last season (just after the Miller piece was published (and, thus, this information became entirely public knowledge)), Darvish made nine starts with the Dodgers, and the first batter results weren't just the same … they were even worse.
Now, to be fair, Darvish was joining a new team (his first non-Rangers MLB team) mid-season, while in the middle of a playoff hunt, and we're talking about nine batters there. That he wasn't able to crack the code that quickly under those circumstances isn't much of a surprise.
Hopefully, though, with more time, comfort, and familiarity in Chicago/with the Cubs coaches, this can become a thing of the past. Just don't be surprised if, as the Opening Day starter or soon thereafter, he lets one fly out of the park in Miami – that is, if the Marlins are still fielding their team with Major Leaguers by then.
---
Latest from Bleacher Nation: