A Way Yu Darvish Can Get Even Better with the Pitches He Already Has? Climb the Ladder
Back at the beginning of the month, I wrote about the Cubs' intentions with Yu Darvish this season, specifically the notion that, after the Dodgers tried to change everything from his delivery to his pitch mix, the Cubs mostly just want him to be himself.
"We want him to be him," said Joe Maddon at Cubs.com. "So we'd prefer to get his input and feedback regarding how he wants to go about it. I'm aware of what happened with the Dodgers. I think you're going to see maybe more of a complete version than he had been in the past [in terms of] utilizing more of his weaponry."
Now, the Cubs very much meant what they said (and this isn't something unique to Darvish, it's more of a general Cubs' pitcher philosophy), but that doesn't mean there aren't opportunities for improvement.
And to that end, David Adler (MLB.com) may have found one far too enticing to pass up.
At the foundation of Darvish's many impressive pitches sits his mid-90s fastball. That's just not something you can teach, and, even in a world with increased velocities across baseball, not something many starting pitchers boast. But it's not just the velocity that makes the pitch so successful, it's also the spin rate.
In case you're unaware, monitoring and targeting pitchers with elite spin rates has become rather vogue in recent years. Naturally, spin rate does different things for different types of pitches, but for a four-seam fastball, it creates that "rising" effect that tends to throw batters for a loop because the ball doesn't drop as much as their brain expects – it's how a guy like Koji Uehara could still get tons of whiffs on his fastball, even as the velocity disappeared (generally, according to Statcast, elevated, high-spin rate fastballs tend to generate more swings and misses). And as you can probably imagine, the higher the spin rate, the more significant the effect, and, well …
Highest Average Four-Seam Spin Rate by Starting Pitchers in 2017:
Justin Verlander: 2,552 rpm
Max Scherzer: 2,504 rpm
Yu Darvish: 2,502 rpm
Sonny Gray: 2, 484 rpm
(tie) Tyler Chatwood*: 2,482 rpm
(tie) Jeff Samardzija: 2,482 rpm
*We'll have to put a pin in Chatwood's presence on the list for right now, but if you care to learn more, we did discuss aspects of this talent one, two, and three times in the past. 
When the only two pitchers ahead of you on the rankings are Verlander or Scherzer, you can safely assume you're in good company. But the ability to create a high spin rate is only half of the premise here. After all, it's not like the Cubs can just tell Darvish to spin it more (I mean, they can work on that, theoretically, but it's already almost the best mark in the Majors and it's not an easy thing to improve).
Instead, the idea Adler proposes is that Darvish start elevating his fastball to upper third of the strike zone more often than he has – especially because, so far, he elevates it very little: "On average, a Darvish four-seamer in 2017 crossed the plate at a height of 2.36 feet off the ground, according to Statcast™. That was tied for the 14th-lowest average four-seam pitch height out of the 128 starting pitchers who threw 500-plus four-seamers. Scherzer, by contrast, had an average four-seam height of 2.81 feet; Verlander's was 2.79 feet."
Put differently, Verlander elevated his fastball 54.2% of the time, Scherzer elevated 54.0% of the time, and Darvish was elevating just 21.7% of the time. Thus, despite boasting a spin rate of the elites, Darvish may not be getting everything out of it that he could be.
That shouldn't be read as a criticism of Darvish's previous approach with his fastball, since you generally like to keep your pitches down. Maybe there's a good reason – maybe a physical reason – Darvish hasn't been elevating. But if you can elevate that kind of high-velocity, high-spin four-seamer? The data says you should.
Here's the good news: the Cubs new pitching coach, Jim Hickey, is a big proponent of pushing the high fastball and seeing his pitchers have success with it. As two brief examples, Jake Odorizzi and new Cubs starter Drew Smyly (recovering from Tommy John) both became heavy high-fastball users under Hickey's guidance in Tampa Bay.
Take a look for yourself (Smyly from 2012-2013 with the Tigers vs. 2015-2016 with the Rays):
Odorizzi's profile is even more noticeable:
S, we've learned that fastballs with greater spin rates are better than their alternative and are especially effective in the upper part of the zone. We've also learned that Darvish has an elite spin rate, but tends to throw it in the bottom of the zone. Theoretically, then, we've concluded that, with a new pitching coach who emphasizes throwing four-seamers at the top of the zone, Darvish should get better.
But it doesn't have to be theoretical at all. The results already speak for themselves.
As Adler points out, Darvish's xwOBA on low-zone four-seamers last season is a relatively high (bad) .354. HOWEVER, when he elevated the ball last season, Darvish's xwOBA was all the way down at .238 (much better than the .305 xwOBA league average for that pitch)!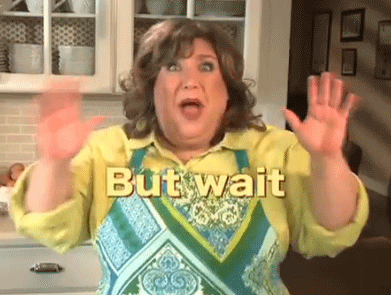 There's more!
Darvish's whiff-per-swing rate on four-seamers in the upper third of the zone also ranks as the VERY best among all starting pitchers in 2017 with at least 100 swings on high fastballs:
Yu Darvish: 42.2%
Jacob deGrom: 40.1%
Rich Hill: 38.0%
Danny Salazar: 37.0%
Robbie Ray: 35.7%
So if Darvish takes the "Jim Hickey" game plan and successfully elevates his elitely-spun, mid-90s four-seamer more often, he might expect to get more swings and misses overall while simultaneously lowering the overall production against him when balls are put in play.
It's not as though it's a magic switch that just needs to be flipped, but it terms of changing something a veteran pitcher does, fastball location is among the most frictionless directives. And to the extent you're wondering why hasn't anyone tried this before? Well, it's not that simple. Different pitching coaches have different strategies. It wasn't until this particular pitcher was matched up with this particular pitching coach that this idea became a little more obvious (at least, to outsiders like us). There's really a chance this is just not something he's worked on extensively yet.
Yu Darvish is already one of the best pitchers in baseball and has proven that time and again over the past 6 years, but perhaps in a new organization with different pitching approaches – like elevated four-seamers – he might just unlock a new level of domination. Wouldn't that be something?
Read Adler's piece for more on the relationship between four-seam spin rate and success, and how it could work for Darvish.
---
Latest from Bleacher Nation: