While Tyler Chatwood's Problems Seem to Be Getting Worse, He and Joe Maddon Saw Improvement
The state of the Cubs rotation is mildly precarious at the moment. On the one hand, Yu Darvish's continued absence has been successfully back-filled by Mike Montgomery, while his spot in the bullpen has been covered by a rotating fleet of Triple-A arms who have more than held their own.
But on the other hand, you don't want Darvish to be out forever, and, right now, Tyler Chatwood's grip on the fifth spot in the rotation might be weaker than his grip on the strike zone.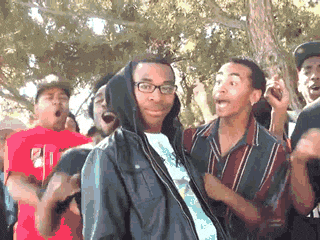 Okay, maybe that was a little harsh, but Chatwood's command issues haven't just failed to improve here in the early-middle part of the season, they've actually gotten worse. After lasting just 2.2 innings in back-to-back contests against the Indians and Giants with a combined 9 walks, Chatwood gave us a brief moment of relief against the Mets allowing only 4 free passes in his 5.1 IP. To be clear, those four walks actually amounted to a still-terrible 17.4% walk rate (LOL … no, you're crying), but it sure did seem like a tiny victory, and even gave us hope that being paired with veteran back-stop Chris Gimenez (and even eventually working exclusively out of the stretch) could start the turnaround.
But then Chatwood tied his season-high with seven walks (plus a hit batter), and it all went out the window. Viewing his strike zone plot at Brooks, and you see the same characteristic extreme wildness:
After the first inning, he wasn't really just barely missing. He was missing often by so much that his pitches never even had a chance of being considered for a swing or a called strike.
Moreover, looking at Chatwood's season from a distance indicates that things might just be getting worse and worse:
The optimists out there might be able to ignore Chatwood's ever-increasing walk rate and point to his "spot" in the rotation and his 3.86 ERA, but we cannot really ignore this problem for too long. There's no question that Chatwood does a lot of things really, really well – yesterday he generated a 72.7% ground ball rate, a 36.4% soft-hit rate, and a 9.1% hard-hit rate (which is just extremely impressive), but that's not all something he can repeat every time out. Indeed, he's been exceptionally lucky with his HR/FB ratio this season, and that's not going to keep up with a 31.0% hard-hit rate. It just won't. Some balls will start leaving the park eventually (and others finding more grass), and if his walk rate is still sky-high, those are going to hurt.
And yet … no one on the Cubs, including Chatwood or his manager, Joe Maddon, seems particularly concerned. In fact, they were happy with yesterday's outing. 
"Today is the best I felt in a while," Chatwood said, via ESPN. "Obviously the results weren't there. Physically I felt good. I felt like the ball was coming out [good] for the most part. Obviously, I walked way too many guys, but it's a step in the right direction even though it didn't look like it."
That's not just a bout of self-confidence either, as Maddon echoed the sentiment, almost taking it a step further: "He was better," Maddon stated after the game. "I know that's weird, but that was better. He had better pace. … Overall there is a lot to build off of."
I'm open to considering the possibility that there was something Chatwood was working on that we weren't aware of, and thus can't share in the excitement that they are seeing behind the scenes (not unlike Spring Training), but it's just hard for me to square seven walks and a HBP as anything other than what it was: a really wild outing from a guy who was basically trying only to not do that. And to be sure, Joe Maddon is aware of the poor optics and he doesn't want to "make excuses for him," but stood by his comments and said he saw a cleaner delivery.
So what's next? Well, the Cubs are apparently going to let him keep working on it, and from the sound of Maddon's comments, we're not even on a let's take it one start at a time pace yet. It's hard to blast the Cubs for that decision right now – with Darvish down, some bullpen arms missing, no immediate Triple-A types to jump right into the rotation (thanks in large part to Adbert Alzolay's injury), plus the $38M and three years of an investment in Chatwood, there's not really a better options *right now*. But, we have to be honest: eventually, if this keeps up, Chatwood will be unstartable.
Obviously your rooting interest remains for Chatwood to figure it out – because look at what he can do even when he walks seven – but I'm guessing he'll have a quick leash the next time out if the wildness resumes.
---
Latest from Bleacher Nation: