MLBits: Deadline Impact on Playoff Odds, Ankiel's Comeback, Trading for Osuna, Position Players Pitching, More
Oh, hey, I've forgotten to update you on my latest movie-going experience. I saw 'Mission Impossible: Fallout' and thought it was pretty fantastic. If you're a fan of the series, you're definitely going to love it, and I actually think it may be the best of them all.
Henry Cavill, whom you might otherwise know as Superman, plays something of a CIA enforcer/assassin and it totally works. Simon Pegg is his usual hilarious self. And Tom Cruise, well, he might be a pretty weird dude, but gosh darn it does he know how to run away from an explosion while talking into an ear piece. Great action movie.
Here's some baseball stuff from around the league …
The trade deadline is behind us, and Cespedes Family BBQ has a nice roundup of the movement:
there were 52 trades in July ➡️⬅️

teams with the most trades:

Rays: 9
Twins: 8
Yankees: 6
Orioles, Blue Jays, Cardinals, Rangers, Phillies: 5

teams with the fewest trades:

A's, Giants, Padres, Rockies, Tigers: 1

— Cespedes Family BBQ (@CespedesBBQ) August 2, 2018
And at FanGraphs, Dan Szymborski turns his ZiPS projection system on the AL and NL standings in the wake of the deadline in a must-read two-part article. The National League version just came out and there's some surprising stuff in there. First of all, the Los Angeles Dodgers did the *most* to improve their playoff odds using the deadline, with an increase of 7.1%. The Brewers ranked fifth best in the NL with a playoff off boost of 1.4%, while the Cubs ranked 10th with -0.1%. According to Szymborski, however, the Cubs odds are effectively unchanged *and* he personally believes the gap between them should be smaller than the projections show. It's an interesting conversation though, and your must-read of the day, no doubt.
Speaking of those Brewers deadline moves, Szymborski doesn't seem particular concerned about their lack of an addition to the rotation, citing that their true problem has been the offense. Thus, adding Mike Moustakas and Jonathan Schoop was probably the right move (by the data, anyway). Okay, sure, but the broader question, after those moves were made, is where will everyone play? And at MLB.com, Mike Petriello answers that question. Or, rather, gives a bunch of (admittedly convincing) reasons why it should work out. From Schoop being better than we think, to the Brewers' prolific use of shifts, to the outfield defense, and a lot more, I'm beginning to believe they might have done a solid job boosting their playoff odds.
The Cardinals' odds, by the way, took a -3.3% hit, thanks to their moves at the deadline.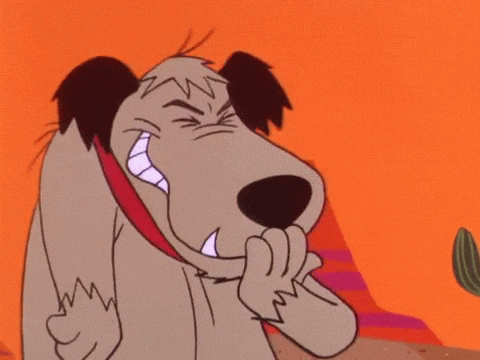 Here's something fun: Rick Ankiel – like, the Rick Ankiel, 39, long retired father of two – is considering a return to professional baseball … as A PITCHER. It's been five years since Ankiel last played professional baseball, but 14 since he's been a pitcher. He famously became a position player after apparently getting the world's worst case of the yips back in the early 2000s. I'd love to see him come back as a pitcher and get over that hump though. And, hey, he's got the right attitude: "I have nothing to lose," he said. "I'm not afraid. I might as well try."
When the Blue Jays were shopping closer Roberto Osuna, an alleged domestic abuser who was under a 75-game suspension, we were pretty clear that while we though he could make the Cubs better, he was not someone we wanted on the team. [Brett: The experience with acquiring Aroldis Chapman, I think, was something of a learning lesson for us, at least, if not the Cubs front office.]
The Houston Astros, however, had no such issue acquiring Osuna, and they've been taking (justified) crap for it ever since. At Yahoo Sports, for example, Jeff Passan writes that the move proved they have no conscience: "What came next … was a clinic in arrogance, tone-deafness and doublespeak, proof that the Astros, like plenty of other professional sports organizations, believe so little in the public's ability to parse their rhetoric that they'll peddle blatant falsehoods to excuse their moral bankruptcy." On top of the obvious moral problems the trade presents, the way the Astros handled it, with their "zero-tolerance policy" and "unprecedented" level of due diligence was just SO blatantly disingenuous. Somehow, it would've been better if they just admitted that they'd do anything, including something gross, to win. At least that's honest.
And as for this, I just have no idea what to say:
Roberto Osuna's lawyer speaking about the word "remorseful" that was used by the Astros in reference to their new reliever: "My client is not remorseful of being guilty of any criminal activity," Basile said Wednesday. "He's obviously remorseful of the circumstances."

— Buster Olney (@Buster_ESPN) August 2, 2018
In 2011, position players took the mound eight different times all season long. This season? We've had 15 such appearances … since the All-Star break. The Cubs actually lead the way this season with six appearances (oops) and FanGraphs explores whether this is something that will continue and whether it should, keeping the unique historical perspective in mind.
Dang, I hate to see this, because I've always liked him as a pitcher, but Johnny Cueto is undergoing Tommy John surgery today. "The 32-year-old is winless in four starts since returning from a two-month stint on the disabled list with an elbow injury following a strong start to the season. He is 3-2 overall with a 3.23 ERA in 53 innings." Cueto, you'll recall, signed a six-year, $130M deal before the 2016 season. He was an All-Star that first year and even finished 6th in Cy Young voting. Now, he'll head to the DL for the long haul, before returning, at the earliest, sometime late next season.
As Brett reminded you yesterday, trades can still happen throughout the month of August, so long as players pass through waivers first. So at ESPN, Buster Olney shared the 12 players he believes could be on the move before the end of the month, the first of which is Matt Harvey, whom the Brewers were hot on before the deadline passed. Also on the list is Jose Bautista, Andrew McCutchen, Daniel Murphy, Curtis Granderson, Francisco Liriano, and pretty much every other old, former star making slightly too much money on an uncompetitive team. You get it.
And finally, Brett was very proud of this tweet, but the reception has been tepid, so he's fired from BIF:
https://twitter.com/flippingbats/status/1025045479703367681
---
Latest from Bleacher Nation: