SCardenfreude: The Cardinals Are 11-11 Since Making Mike Shildt the Full-Time Manager
You know who are big dumb dummies? The St. Louis Cardinals.
Before the season, they signed Greg Holland to be their closer, and he posted a 7.92 ERA with an equal number of walks (22) and strikeouts (22) in his first 25.0 IP. Er, I should say *only* 25 innings pitched, because after that last outing – incidentally against the Cubs (0.1 IP, 1H, 3 runs, 2BB) – the Cardinals designated Holland for assignment and eventually released him on August 1st.
A week later, the Nationals signed Holland and he's posted a 0.98 ERA (2.82 FIP) in 18.1 innings ever since.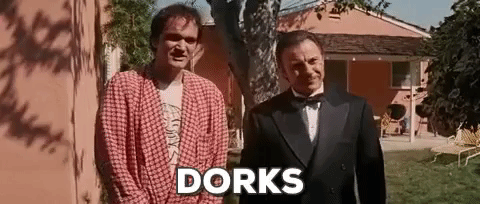 But that wasn't their only transgression. After somewhat frequently and publicly clashing with Cardinals executives and getting after getting off to a slow start in 2018, Tommy Pham (the Cardinals 2017 MVP) was traded to the Rays on July 31st for an extremely underwhelming return. In fact, the Cardinals even included $500K in IFA bonus pool space to get the deal done.
In 124 plate appearances for the Rays since that trade, Pham has slashed .327/.419/.570 with 5 homers, 3 triples, 5 doubles, 2 stolen bases and 14 RBI. That's a 173 wRC+. Oops!
And while your first instinct might be to point out that these moves don't matter, let me just remind you that the Cardinals are holding onto a tiny 1.5 game lead over the second Wild Card. And even if they do make it into the postseason, how useful do you think a sub-1.00 ERA reliever and a scorching hot outfielder would've helped in a one-game playoff? How about a five-game NLDS?
But at least they were mistakes the Cardinals learned from … right?
On July 14th, when the Cardinals were just one game over .500 and probably contemplating a significant trade deadline sell-off, manager Mike Matheny was fired. It was a low point for the Cardinals, no doubt, who had to concede that things weren't going their way and install an interim manager, Mike Shildt, to guide the sinking ship safely back to shore for the rest of the season.
But then something magical happened! The Cardinals all got sick from some old salsa (I think that's how the story goes) and Mike Shildt led the team to a 26-12 record from the time he took over (July 15th) until August 28th, pushing themselves right into the NL Central race. I cut the date off at August 28th, of course, because that's when the Cardinals decided to make another impulsive, organizational-defining decision: dropping the interim tag and making Shildt the full-time manager for the next two-and-a-half years.
After all, they made mistakes letting Holland and Pham go already. They can't make the same mistake twice, right? You gotta keep these guys in house, right?
Well, of course, the quality of this decision is far too early to determine, but I will point out that Shildt's Cardinals have gone 11-11 since that day, as the Cardinals have dropped out of the NL Central race and into self-preservation mode.
Obviously, a 22-game sample isn't all that big and Shildt can't take all the blame for that relative slide. But that's kind of the point; a 38-game sample isn't that big either, and Shildt probably shouldn't have been given credit for Matt Carpenter playing *out of his mind.*
But that's all very closely beside the point I'm making here today, which is just this: The Cardinals are big dumb dummies. Shildt was a guy who came up coaching through the Cardinals system. And I just know they think that means he has some special sauce. But I just don't buy that anymore.
Not waiting until the offseason, when guys like Joe Girardi and Carlos Beltran are already known to be available and a number of other interesting candidates could turn up (remember, the Cubs didn't know Joe Maddon was going to be an option until after the season), was unnecessarily reckless. And stupid. Like … there's no way Shildt wouldn't have hung around to see if he could interview and still get the job. Just wait and assess your options, you impatient, undeservingly self-confident dweebs.
May you lose the rest of your games and miss the postseason for the third consecutive season.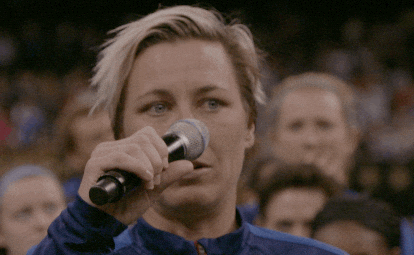 ---
Latest from Bleacher Nation: