Pre-Gamin': Cardinals at Cubs (2:20 CT) – Lineups, Broadcast Info, Game Thread
I genuinely can't believe it came down to this. Really. I really thought this day wasn't going to matter. Instead, the Cubs have to beat the Cardinals *and* the Brewers have to lose to the Tigers, if Chicago wants its third consecutive NL Central title.
If the Cubs lose and the Brewers win. It's theirs. If both teams win, there'll be a game #163 tomorrow at Wrigley Field. And if the Cubs don't win *that* game, they can wind up in another (i.e. THREE IN A ROW) one-game, must-win type contests. If you're not already stressed out, you should be.
Especially because it comes down to Jack Flaherty, who's been fantastic for the Cardinals for 27 starts this season. He was tagged for 3 earned runs in 5.1 IP his last time out, but that was against the Brewers roaring offense. Then again, the Braves got him for 5 runs in 4.2 IP the start before that, and even though they also have a very good team, it's at least possible to *hope* that *maybe* Flaherty is slowing down at the end of the year. Perhaps now that the Cardinals have been completely eliminated from contention, he won't be pushing as hard this afternoon? I really don't know. It's all just hope.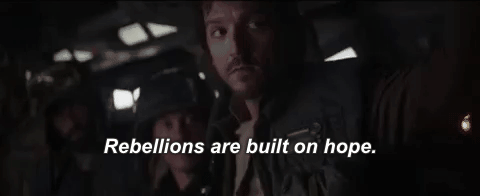 And then there's Mike Montgomery. What would the Cubs have done without him? I don't think they'd have this chance to win the NL Central today, that's for sure, but can he come through in the absence of Yu Darvish and Tyler Chatwood once again? Can he twice be a Cubs hero after recording the final out of the 2016 World Series? I sure hope so, but he's also nearing a career-high in innings pitched, the year after he set a career high in innings pitched.
I hope very much the adrenaline carries him through today and he shuts down a Cardinals offense that has had a 119 wRC+ against lefties in the second half of the season – third best in MLB, tops in the NL.
The playoffs start right now. This is it. I'm very nervous.
Game Info
Chicago Cubs (94-67) vs. St. Louis Cardinals (88-73) – Sunday, September 30th at 2:20 CT on CSNC, 670 The Score
Game Thread and Series Preview
Your game thread is down in the comments, so let's have some good, clean (safe-for-work) fun today.
Starting Pitchers
Cubs: Mike Montgomery (L): 3.99 ERA, 3.96 FIP; 2.18 K/BB
versus
Cardinals: Jack Flaherty (R): 3.16 ERA, 3.85 FIP; 3.20 K/BB
St. Louis Cardinals Lineup:
Matt Carpenter, 1B
Jose Martinez, RF
Paul DeJong, SS
Tyler O'Neill, LF
Patrick Wisdom, 3B
Harrison Bader, CF
Yairo Munoz, 2B
Francisco Pena, C
Jack Flaherty, P
Chicago Cubs Lineup:
Daniel Murphy, 2B
Ben Zobrist, RF
Javy Baez, SS
Anthony Rizzo, 1B
Kris Bryant, 3B
Jason Heyward, CF
Kyle Schwarber, LF
Willson Contreras, C
Mike Montgomery, P
---
Latest from Bleacher Nation: