A Mid-October … Trade? Nationals Acquire Reliever Kyle Barraclough from the Marlins
Although it's not against the rules, you RARELY see a big free agent signing, a consummated trade deal, or even a major team announcement during premium Major League events (A.K.A. the postseason, Home Run Derby day, or the All-Star game).
The league frowns upon it and wants all eyes on the bigger event, whatever it may be.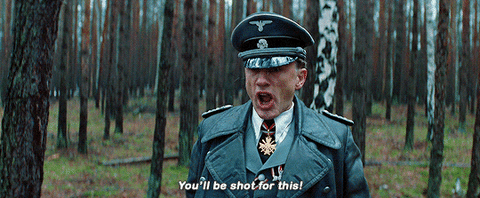 But today, a fairly notable trade went down – smack dab in the middle of the 2018 Postseason – between the Miami Marlins and Washington Nationals. It's just kinda wild to see this in mid-October, though we've got a few-day lull between the LDS and LCS series, so this time around, there's no issue with shared attention.
Today, the Nationals acquired right-handed reliever Kyle Barraclough from the Marlins in exchange for international bonus slot money. Barraclough, 28, is under control for three more seasons via arbitration starting in 2019 and made just $1.113M last season.
He had a pretty rough go of it overall in 2018 – we'll get to that in a second, but his numbers from his debut in 2015 through the 2017 were nothing short of wonderful:
2015 (24.1 IP): 2.59 ERA, 3.42 FIP; 0.2 WAR
2016 (72.2 IP): 2.85 ERA, 2.11 FIP; 2.1 WAR
2017 (66.0 IP): 3.00 ERA, 3.66 FIP; 0.6 WAR
In 2018, Barraclough's always-elevated walk rate finally caught up to him, as did, potentially, some release-point changes and movement of his arsenal, according to Jeff Todd (MLBTR). He also lost some velocity.
But with so many years of control remaining, so many prior seasons of success in the can, and being on the under side of 30, Barraclough was nevertheless a solid trade piece from a Marlins club that is always looking to deal guys who might cost them some actual money.
To that end, and despite the upside, the Nationals didn't have to give up that much to get him – at least, that's what it looks like at first. Although the final amount of international bonus pool space hasn't been reported, even the full remaining Nationals' balance really wouldn't be that much of a give *in isolation.* Like the Cubs in the recent past, the Nationals are currently in the IFA penalty box, which means they can't sign any players this period for more than $300K. There are still good prospects to sign at that level, but a prime-aged, big league reliever is certainly worth – at worst – the option to sign a 16-year-old kid for $300K or less.
But this isn't all in a vacuum, is it? There's one variable hanging out there, and his name is Victor Victor Mesa.
Unlike the Nationals, the Miami Marlins are not in the IFA penalty box, which means they are still very much in play for the next big IFA prospect, Cuban outfielder Victor Victor Mesa*. And now, one of their division rivals may have just given them enough ammo to out-bid the Orioles (who don't usually spend their money in IFA, but have hoarded a lot this year and might be one of the few capable big spenders on Mesa) for Mesa's services. So you see, while all they technically gave up was some mostly useless bonus pool space, they may have effectively also gifted the Marlins Mesa. The calculus is a little different in that light, eh? And the specific desirability of the Marlins to trade for as much IFA pool space as possible makes more sense.
In any case, Barraclough will join the Nationals pen for 2019, as they look to forget a dreadful 2018 season. This was a notable trade with a lot of implications at any point in the season, but especially for this time of the year.
---
*Because I'm sure you're wondering: Yes, the Cubs would absolutely LOVE to get Mesa into the system – they need upper-level prospects badly, don't have many, and, for once, aren't in the IFA penalty box at the wrong time – HOWEVER, they've already spent a vast majority of their international bonus pool. So unless they find a way to trade for much more space, they will not be able to sign Mesa. 
---
Latest from Bleacher Nation: