Pirates Sign Outfielder/3B Lonnie Chisenhall to One-Year Deal
A former Indian who was plagued by a calf injury in 2018 but offers offensive upside, signing a one-year deal today. Boom, I just made a total parallel between Josh Donaldson and Lonnie Chisenhall. Didn't see that coming, did you?
Chisenhall, 30, is a long-time Indians outfielder/3B (mostly outfielder at this point) who has battled injuries and inconsistency in the big leagues. There's a lot of talent there, as evidenced by his lofty .297/.368/.503 slash line the last two years (128 wRC+). But that slash line comes in just 365 plate appearances, which is why his deal is modest, and incentive-laden:
Chisenhall's deal also includes a series of performance bonuses: $250K each for 250 plate appearances, 300-350-400, $500K each for 450-500-550-600. https://t.co/BwBDMjdE0q

— Ken Rosenthal (@Ken_Rosenthal) November 27, 2018
Still, this is a very nice low-risk move for the Pirates, who could be backing their way into a very productive bat that can play passably in a corner outfield spot – which is nice, because Gregory Polanco could miss a big chunk of next year after shoulder surgery.
Bonus: if Chisenhall fills in for Polanco, it would be two outfielders who've helped the Cubs win games by completely biffing in the outfield.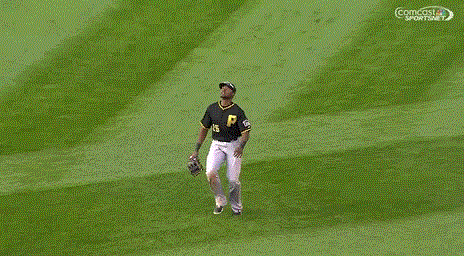 .@Indians OF Lonnie Chisenhall, left, and Tyler Naquin misjudge fly ball by @Cubs Addison Russell. 2 runs scored. Photo via @JD_Kuntz pic.twitter.com/AZhNOQrenP

— clevelanddotcom (@clevelanddotcom) November 2, 2016
---
Latest from Bleacher Nation: