Just When You've Started to Accept the Cubs Have No Shot at Bryce Harper …
I remember when Dan Bernstein reported a couple weeks ago that the Chicago Cubs were among the teams involved with big-time free agent outfielder Bryce Harper. That report came shortly on the heels of multiple weeks of chatter about the Cubs' willingness and ability to spend well past the top tier of the luxury tax, and doubt had crept very seriously in about whether the Cubs would even be in on conversations with Harper. We were so desperate for hope.
It was a total: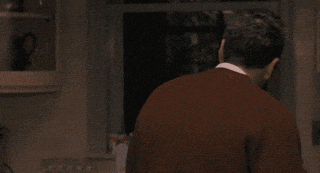 See, the thing is, when it comes to a 26-year-old generational bat in free agency, it's not going to take much for Cubs fans to HOLD ONTO HOPE that their secretive front office is still involved in trying to make something happen.
And yet, that hope had once again started to wane in the last two weeks, with the best we could muster a "the Cubs are expected to check in" report from Jeff Passan overnight. I would never be happy about the Cubs failing to make a serious run at Harper, but, if it's just not going to happen, I would like to move on to earnestly breaking down other creative ways the Cubs can improve their offense during this competitive window.
… but … here's Patrick Mooney pulling me back in just enough tonight:
As Bryce Harper's camp has staged a series of meetings in Las Vegas and Los Angeles, are the Cubs lurking and waiting to make their next big move? https://t.co/VgFZcjJ8ym

— Patrick Mooney (@PJ_Mooney) December 5, 2018
You will want to read Mooney's piece for the full context, but the sense I get is that, yeah, it's still very unlikely that the Cubs are playing possum and actually plan on going gonzo with a monster offer next week in Las Vegas. But it's also very unlikely that they don't at least try to stay in the talks.
As we've said for literal years now, it just doesn't make sense not to at least be in the conversation for THIS type of RARE free agent when you're a major-market club. This front office is too smart and too competitive to just sit idly by and watch an 85 MPH fastball go down the pipe without taking a swing. Sure, maybe it's a Billy Hamilton swing, but even he's got 21 homers in his career! Sometimes, the surprising outcome happens.
It also doesn't make sense for Harper and his agent, Scott Boras, not to keep the Cubs involved at the periphery as long as possible. "Oh, you don't have the money to make a serious offer? That's OK, that's OK. Let's just keep talking. And by the way, I might have texted a few reporter friends that we were having dinner tonight. It's very legal and very cool. Don't worry about it."
Harper would be a fantastic addition to the Cubs, and he's at a prime age to add to their core during a competitive window. These facts create a reality where we as fans are not insane to keep holding out hope when we're tossed even the most meager of informational morsels. There's a chance. There's a chance.
I'm still listening and hoping.
Like a dope.
---
Latest from Bleacher Nation: