Winter Meetings Wednesday Morning: Dodgers' Trade Talk Heating Up, Realmuto, Ottavino, Britton, Kinsler, More
Apologies for the relatively long-winded Winter Meetings update, but a lot of rumors have spread since our roundup last evening. Here's what you've missed.
Lately, the Dodgers seem to have gotten very active on the trade market:
In one variation of this deal, #Dodgers would take back Homer Bailey from #Reds and his remaining $28M commitment as a way of buying prospects. Bailey's CBT number (average annual salary in multi-year deal) is $17.5M. Deal complex, still in discussion, not close. https://t.co/y3yVs5Rpsf

— Ken Rosenthal (@Ken_Rosenthal) December 12, 2018
I want to focus in on one part of that report: "Dodgers want to clear money for other pursuits." It's pretty difficult not to assume that's about Bryce Harper, so keep L.A. in mind this winter. Now that Harper's other primary suitors have taken a step backward lately, the Dodgers are slowly emerging as a likely destination. If they pull off a deal for one of their outfielders and save some money, you might expect a Harper deal (or something similarly big) to follow.
Speaking of which, if the Cubs are really out on Harper – who knows at this point – I wouldn't mind taking a chance on a 28-year-old Yasiel Puig, who slashed .267/.327/.494  (123 wRC+) with 23 HRs last season. I know he can be a "distraction," but he's also an immediate upgrade to the offense. If you're concerned, know that he's under control for just one more season. So, he shouldn't cost too much to acquire and could be out the door quickly, if things don't work out.
Ken Rosenthal has reported that the Dodgers are also talking to the Cardinals about Jose Martinez, with the plan to plant him at first base, moving Max Muncy to second. Apparently, the Dodgers are willing to move almost anyone on their roster not named Buehler or Bellinger (or Kershaw/Seager, most likely). Indeed, they're even trying for J.T. Realmuto, but have been asked to include Cody Bellinger in return, which has stopped the momentum.
So to recap: the Dodgers are willing to move almost anyone on their roster, potentially to save money for Bryce Harper, and have talked about sending Puig to the Reds, taking back Homer Bailey from the Reds to "buy prospects," trading for Jose Ramirez, and trading for J.T. Realmuto. And none of this includes their discussions with the Indians over Corey Kluber or their expectations in free agency! They're nuts! (And I'm jealous).
According to Jon Heyman, the Mets have been the most aggressive on Realmuto so far, but that could be changing. The Braves and Yankees are still involved, and beneath them is another tier of interested parties including the Phillies, Astros, Padres and Dodgers.
Piecing things together with the Mets, Anthony DiComo suggests that Amed Rosario plus a prospect won't be enough to pry Realmuto away from the Marlins and Syndergaard is not likely to be included, so Brandon Nimmo's name has entered conversations. HOWEVA, Heyman reports that the Mets are losing confidence in Realmuto talks and are "starting to think about the value of acquiring a defensive catcher … and bulking up the bullpen instead." To that end, they've apparently met with Martin Maldonado.
Maldonando's not the only one, though, as the Mets, along with the Brewers and A's, have reportedly met with Wilson Ramos, as well. Maybe the Mets are trying to grab some leverage in talks with the Marlins, but I think this is all probably quite genuine. As for the Cubs connection, well, yes, they're looking for a back-up catcher, but it's hard to know exactly what they're looking for in someone like that. Names have been coming off the board, though, so they might want to get moving.
Meanwhile, the Marlins are trying to create the perception that the Yankees are trying to get Realmuto, too – a definite leverage grab – but Yankees GM Brian Cashman has pushed back pretty hard on that front. Speaking of Cashman, he's reportedly met with potential Cubs relief target Adam Ottavino (though no offer has been extended just yet) and has him high atop his wish list. The Mets and Red Sox, meanwhile, have also expressed interest in Ottavino.
Although Ottavino, along with Zach Britton and Andrew Miller, are theoretically Cubs relief targets this winter, recent reports makes it sound like they'll hang out in the lower tiers of free agency and grab themselves multiple arms on lesser deals. Given how full this market is at that level, I think that's a solid idea, but I still wouldn't mind going after one of these more established guys too.
But there's obviously going to be competition there:
#STLCards and #Phillies are among several teams pursuing Zach Britton @Ken_Rosenthal mentioned Philly earlier. And their execs all know Britton from time in Baltimore together.

— Jon Heyman (@JonHeyman) December 12, 2018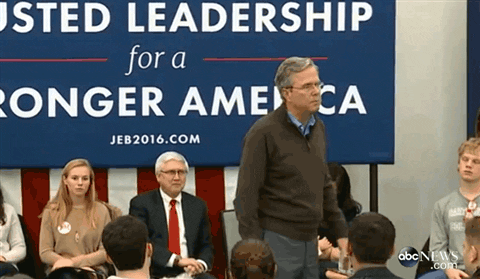 It sounds like the White Sox are, indeed, trying for Harper and Machado, but when the GM says "We don't want to create an unrealistic view of what we are trying to do this offseason," I start to get less certain. It's really starting to feel like it's going to be Harper to the Dodgers and Machado to the Yankees/Phillies and that'll be that.
And finally, Ian Kinsler is talking with teams at the Winter Meetings, but D.J. LeMahieu and Jed Lowrie might get to choose first, determining where Kinsler can go. The Tigers, Brewers, A's, and Nationals are apparently among the teams with interest in Kinsler. As for LeMahieu and Lowrie, I wouldn't be surprised to see the Cubs get involved, as we've discussed.
---
Latest from Bleacher Nation: