Cubs Hire Former Pitcher (and Current Smart Guy) Craig Breslow as Director of Strategic Initiatives
Although most front offices agree on the importance of robust, modern, and well-staffed baseball operation departments, there's still plenty of idiosyncrasies throughout baseball. Big league teams are constantly creating new positions within their organization while hiring unique minds to fill those roles – every avenue for a competitive edge, however slight, must be explored!
The Cubs, for example, hired former catcher John Baker as the Mental Skills Coordinator and former pitcher (now Cubs Pitching Coach) Tommy Hottovy as the Run Prevention Coordinator a few years back. Sometimes, the title doesn't matter and the goal is really to just get the right people in the door, but other times something sticks and the front office has a new, valuable position.
To that end, with Hottovy moving over to the pitching coach role, the Cubs had the opportunity to do some more tinkering and more hiring. Thus, they just announced the hiring of a new Director of Strategic Initiatives, former big league reliever Craig Breslow.
I love it – the Cubs are bringing in another former big league pitcher (a guy they know well and one they'd targeted to join the Cubs at various times) to help with strategic initiatives: Craig Breslow. pic.twitter.com/C6rqopn03D

— Bleacher Nation (@BleacherNation) January 14, 2019
In case you just glanced over that release, Breslow spent 12 years in the big leagues – almost exclusively as a reliever, and won a World Series with the Red Sox in 2013.
Oh, and he also graduated from Yale with a degree in molecular biophysics and biochemistry, was ranked as one of the top ten smartest athletes back in 2010, and was on his way towards being a doctor, before baseball came calling in 2002.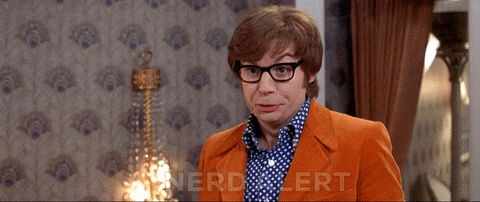 I joke about the nerd-ery, sorta, because Breslow is clearly an exciting and qualified hire. He's young, has a ton of actual on-field experience, is highly educated, and was actually a Cubs pitching target as recently as 2017. It's pretty hard to beat that combination, so I'm very happy the Cubs have him on board. As to what he'll actually do, well, that's a little more difficult to discern.
The release says "Breslow will help to evaluate and implement data-based process throughout all facets of Baseball Operations. He will also support the organization's pitching infrastructure in Player Development and the major leagues," but even that is pretty vague. Given how long he's been in baseball and out of the business/data/analytics world, I'm guessing the Cubs will start slowly – picking his brain on the pitching side more than anything – before really taking off the training wheels on the hard-core analytics stuff. But again, given his experience, youth, and background, I expect him to be a valuable hire.
It's not an impact bat, a reliever, or a backup catcher, but the Cubs probably just got a little better as an organization today, and at least that's good news.
---
Latest from Bleacher Nation: