Eyes-On Evaluations of the Cubs' Driveline Signings: Luke Hagerty and Robert Robbins
Earlier this offseason, the Cubs made a couple of unusual – or, at least, unorthodox – signings from Driveline Baseball, a data-driven baseball training facility growing in popularity and success over the past few years.
The signings, themselves, were not unorthodox, mind you – every team grabs as many arms on Minor League deals as possible around this time of the year. But the players and stories, themselves, are a little out of the ordinary. And kind of exciting.
First, you have Robert Robbins, a 24-year-old right-hander, who made a handful of appearances in the Frontier League over the last few years in Joliet, Illinois, and then in the Chicago suburbs, who is now throwing over 97.5 MPH. Plucking a guy out of obscurity like that always makes for a compelling storyline.
And then you have Luke Hagerty, the 37-year-old first round pick of the Cubs … all the way back in 2002. After developing the yips about four years after he was drafted, Hagerty left affiliated baseball altogether, until he popped back up on our radar 13(!) years later throwing up to 98.5 MPH! He's a real life "The Rookie."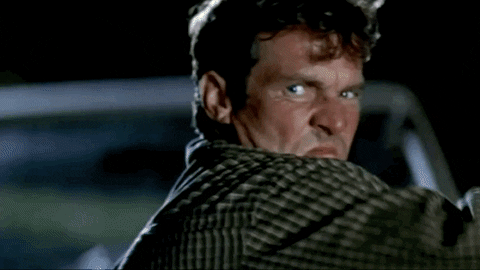 In any case, we've already written each player up individually, and we're excited to see what they have to offer this spring. But before we look forward, I've got a little more fun for you on each of them from their time at Driveline.
Over at FanGraphs, Eric Longenhagen and Kiley McDaniel share their experiences attending Driveline's Pro Day, which featured both new Cubs pitchers, and there's a lot there to dissect. But before even getting into the players of note, FanGraphs explains a bit more about Driveline, what their Pro Day was like, and how everything really worked (scouts, workouts, data, technology etc.). It's definitely worth your time, if you're interested in this burgeoning advanced training program/facility.
Here's part of what Longenhagen had to say about Hagerty, whom he ranked as the fourth best pitcher of the day: "Hagerty had been out of baseball longer than I've been in it and it's amazing that he's throwing this hard. He was up to 98 for me and threw a few plus breaking balls, but also sent some pitches into the screen. There's risk he's wild like he was when he was in pro ball a decade ago, but I'll take that fastball."
I like the speed and the attendant plus breaking balls, but I don't love hearing that he let some fly into the screen. Perhaps it was a little bit of nerves, given the scouts in attendance and his razor thin margin to get back into the Show, but given his past experience with the yips, you just hope that's all behind him.
McDaniel ranked Hagerty as the fifth best pitcher he saw that day, but wasn't quite as confident that he'd get a long big-league look. Given that Hagerty would necessarily first have to work his way through the Cubs system a bit (at 37), that's understandable.
Robert Robbins, meanwhile, ranked second overall according to Longenhagen, who said that although hitters were taking "big, confident hacks" throughout his session, they each looked uncomfortable and tentative – especially against his slider.
McDaniel wasn't as high on Robbins as Longenhagen, ranking him 6th overall, but conceded that he "performed well, threw strikes, and has an above average fastball." McDaniel hedged his bet by pointing out Robbins' weaker off-speed stuff, but I don't think anybody was expecting any of these "prospects" to be perfect.
There's a lot more to dig through in their post at FanGraphs, but one thing is clear: the Cubs walked away from that pro-day with two of the more highly thought-of pitchers in the system. One's old, one's young, but both guys can bring the heat and will get at least one more shot to prove that they belong in professional baseball.
---
Latest from Bleacher Nation: