Jon Lester May Be at Risk for a Downturn, But I Won't Be the One to Bet Against Him
Jon Lester is the best free agent signing in Chicago Cubs history. There. I said it. The hottest take in all the land(s). Please go easy on me in the comments. I'm just doing my job. Bloggers are people, too. Etc.
All jokes aside, since the day he signed his 6-year/$155M deal – the Cubs' largest deal at the time – Lester has made 32 starts in each and every season in Chicago, has earned a 3.33 ERA (18th), and has been worth a total 13.6 WAR (18th). He's also made two All-Star teams (2016, 2018), was the Cy Young runner up (2016), and has appeared in 12(!) playoff games, including 10 starts, with a 2.44 ERA. Talk about value.
Lester may not be "worth" the combined $47.5M he's owed over the next two years (if the Cubs buyout his 2021 option), but that sorta doesn't matter anymore. He gave the Cubs four amazing seasons – and a World Series – and has more than earned his keep forever. Anything he delivers this season or next, then, is gravy on top of a beautiful free agent sundae. Or mashed potato pile. It worked out. Sweet.
But that doesn't mean we can just ignore his performance from here on out, or any potential warning signs of trouble to come. After all, Lester might've already done his part for this competitive window, but this window isn't closed. Not yet. And after witnessing the somewhat scary peripherals behind his impressive results from last season – obviously we banged that drum a lot – there are at least some reason for concern heading into 2019 for the 35-year-old lefty.
And that's why I wasn't particularly surprised to see Lester's name pop up in Jay Jaffe's search for quality MLB players at risk of big downturns in 2019.
Others on the list include: Scooter Gennett, Blake Treinen, Joey Wendle, and Mookie Betts
After playing up some of the positive results that led Lester to his fifth All-Star game appearance in 2018, Jaffe delivers this slap to the face: "[Lester] induced hitters to swing at a career-low 26.0 percent of pitches outside the strike zone (down from 32.5 percent in 2017), his swinging strike rate (8.5 percent) and strikeout rate (19.6 percent) were his lowest marks since 2013 (down from 10.9 percent and 23.6 percent in 2017, respectively), his ground ball rate (37.7 percent) was his lowest since 2008 (down from 46.2 percent in 2017), and his walk rate (8.4 percent) was his highest since 2011 (up from 7.9 percent in 2017)."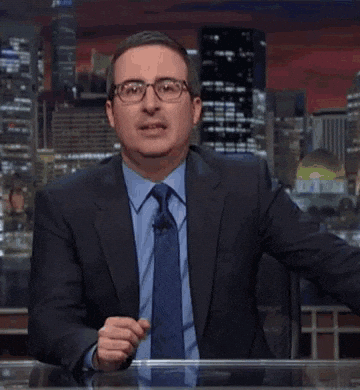 As Jaffe continues, most of those peripherals explain Lester's 4.39 FIP from last season, which was the lowest mark of his career (since he turned into a full-season starter back in 2008). And that 4.39 FIP, in turn, helps explain why he's found himself on a list of potential hard-regression candidates like this.
---
Note: Jaffe's article is protected behind a paywall, BUT you can check it out for free by signing up for a free seven-day trial with ESPN+, which would help support Bleacher Nation in the process. 
---
But let's not get too far ahead of ourselves here. This is still Jon Lester we're talking about, and I'm not going to be the guy to bets against him. Very few have ever made that bet and come out on top. As it turns out, there's legitimate baseball-reasons for that.
Consider that peripheral statistics like FIP can do wonders in forecasting the future successes or struggles of any pitcher by stripping away things that are out of his control. HOWEVER, as many pitchers, including Jon Lester, have shown in the past: that's hardly the end of the conversation.
Take Kyle Hendricks, for example. He's someone whose ERA very frequently outperforms his FIP – and by wide margins, to boot:
2014: 2.46 ERA, 3.32 FIP
2015: 3.95 ERA, 3.36 FIP
2016: 2.13 ERA, 3.20 FIP
2017: 3.03 ERA, 3.88 FIP
2018: 3.44 ERA, 3.78 FIP
Perhaps we were worried that the regression monster was coming for Hendricks early on in his career, but he's evidently found a way (hint: quality of contact and a good defense) to beat the peripherals in a consistent, prolonged manner. Jon Lester doesn't have quite the same track record, but his ERA has beaten his peripherals in two of the last three seasons.
Indeed, while he may no longer be the elite contact manager he once was, Lester's 31.9% hard-hit rate last season was among the top 20 marks in all of baseball for regular starters. And his 18.5% soft-hit rate was tied with Jake Arrieta at 31st overall, just barely behind Gerrit Cole (18.6%). We can question whether he'll be able to replicate those results – and with a declining ground ball rate, there are other concerns, too – but there is a foundation there.
Perhaps more importantly, Jon Lester just has that certain veteran edge. And that's decidedly not just an abstract thing. Among the early reasons given for Lester's monster free agent contract back before 2015 was his projected ability to age gracefully. And so far, that's been proven right for a wide range of reasons. But when you pair that with something Epstein said just a day ago, the most important among them stand out: "We have guys [in the rotation] who know how to pitch even without their best stuff."
As far as I'm concerned, Jon Lester outperformed his peripherals last season at least in part because he is the KING at identifying what is or isn't working for him on any given day, and adjusting to an entirely new game plan immediately and effectively. That is something that requires both experience *and* talent, which is not something many players have at the same time.
So while he may not threaten again for the Cy Young award, I fully believe Lester can still deliver the sort of starts that keep the Chicago Cubs competitive.
---
Latest from Bleacher Nation: