Oh, Cool … It's the Reds Again: May 24 – 26, 2019
I don't know about you guys, but I am happy to see Andrew McCutchen, Rhys Hoskins, and J.T. Realmuto get the hell out of Chicago.
The Cubs managed to split that series with the Phillies, which is always an acceptable outcome during a four-game set against a first-place team (even in the friendly confines), but it just felt so much I don't know … worse/frustrating(?) than that. Given the way the Cubs battled back all week, but also the way the calls and BABIP seemed to work against them, it feels like they could've conceivably been swept, lost the series, won the series, or taken all four games. Instead, they wound up in the middle with a split. Whatever. Onto the next. Onto the Reds.
Indeed, the team that delivered the Cubs their only series loss since the beginning of April is coming to Wrigley Field, so maybe the Cubs can return the favor and beat them further into the depths of the NL Central, where they belong.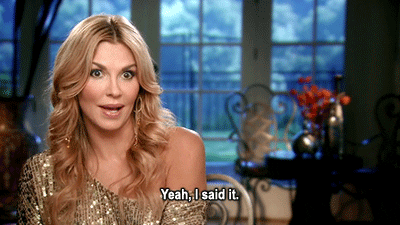 I'll point out that while the Cubs scored only 10 runs over those three games in Cincinnati, they'll be facing only one of the same Reds pitchers (Tanner Roark) this time around. The Reds, by contrast, will see the exact same three Cubs starters: Kyle Hendricks, Yu Darvish, Jose Quintana.
Considering the relatively awesome starts for Hendricks (8.0 IP, 1ER) and Darvish (11Ks, 0BBs) in particular – and the fact that we don't have to see Luis Castillo this time around – I think this works to the Cubs advantage overall.
We're Going Streaking
The Chicago Cubs (29-19) just split a four-game series with the Phillies after taking two of three from the Nationals and losing two of three to the Reds. Unfortunately, that means they're playing just .500 baseball over their last 10 games. Fortunately, that's what the second-place Brewers, third-place Pirates, and fifth-place Reds have done over their last ten, as well. As for the FOURTH-PLACE Cardinals, well, they've gone 3-7. Feel better?
The Cincinnati Reds (22-27) have won just two games since beating the Cubs last week, which includes a series loss to the Dodgers and a series split with the Brewers. They're going to be better rested than Chicago with an off-day last Monday, this Monday, and yesterday, but the Cubs are the better overall team.
Game Times and Broadcasts Info
Friday, May 24th at 1:20 CT on NBC Sports Chicago, MLBN, 670 The Score
Saturday, May 25th at 1:20 CT on ABC-7, MLBN, 670 The Score
Sunday, May 26th at 1:20 CT on WGN, 670 The Score
Pitching Matchups
Game 1: Kyle Hendricks (R) v. Anthony DeSclafani (R)
Game 2: Tyler Mahle (R) v. Yu Darvish (R)
Game 3: Tanner Roark (R) v. Jose Quintana (L)
Chicago Cubs
C – Willson Contreras
1B – Anthony Rizzo
2B – Daniel Descalso/Addison Russell
3B – Kris Bryant
SS – Javy Baez
LF – Kyle Schwarber
CF – Albert Almora
RF – Jason Heyward
Unavailable: Xavier Cedeno, Pedro Strop, Allen Webster, Tony Barnette, Brandon Morrow, Ben Zobrist
Cincinnati Reds
C – Tucker Barnhart
1B – Joey Votto
2B – Jose Peraza
3B – Eugenio Suarez
SS – Jose Igelsias
LF – Jesse Winker
CF – Nick Senzel
RF – Yasiel Puig
Unavailable: Zach Duke, Scooter Gennett
Keep An Eye Out For …
Cubs Pitcher: Yu Darvish struck out 11 Reds his last time out and followed that up with a quality start against the Phillies … that actually should've been a lot more than that. For the first time in a while, I'm feeling good about Darvish going into his next start. So let's hope he can build on the momentum he's created and STAY INSIDE THE STRIKE ZONE.
Cubs Player: We could easily talk about the hot streaks for Kris Bryant and Anthony Rizzo (both are among the top-5 in wRC+ over the past 30 days) as well as Javy Baez, Willson Contreras, or Albert Almora (all of whom are among the top-40 in wRC+ over the past 30 days), because they've all been killing it offensive. But it's Kyle Schwarber who's got my attention most. In the absence of a leadoff hitter, Kyle Schwarber was thrust back into the position that seemed to derail his career two years ago. But this time around, he's absolutely killing it. Over his last 104 PAs, Schwarber is slashing .263/.404/.488 (131 wRC+) with a near-20% walk rate. And out of the leadoff role specifically, Schwarber is slashing .267/.368/.567 (139 wRC+). That's not just good production … it's exactly what the Cubs needed at the top of the lineup at just the right time.
Reds Pitcher: After keeping the Cubs to just three runs over 5.0 innings last weekend, Tanner Roark held the Dodgers lineup to just 2 runs over 5.0 innings. Combining starts, he's got 13Ks to 4 walks with just 10 hits over 10.0 IP. Those are not standout numbers, obviously, but those are two really tough lineups. Hopefully, his luck runs out soon.
Reds Player: Joey Votto had four hits in three games against the Cubs last time around, but has just two hits in five games since. And I simply can't believe he's got only a 12.3% walk rate and a 24.6% strikeout rate this season. I've long felt that he's basically been the best hitter in baseball for, I don't know, a decade, but this feels like the beginning of the end of his dominance (76 wRC+ in nearly 200 PAs). And I also love it.
---
Latest from Bleacher Nation: