Lukewarm Stove: Cubs Want Robles? LAD Still Wants a 3B? Arenado Trade Odds 50/50? More
The biggest rumor news of the day may have already come out: Mark Feinsand reports that the Atlanta Braves have extended a four-year offer in the $100M range to Josh Donaldson. Yes, the Twins and Nationals were already there at four years before today, but Atlanta is considered Donaldson's first choice and four years was thought enough to get a deal done (the Braves were previously believed to be holding the line at three years).
And if this is true (Feinsand is a trustworthy source, so I have no reason to think otherwise), frankly, I'm surprised Donaldson hasn't already signed.
But setting that part aside – Brett got into it here, if you're looking for more – don't let the other part of Feinsand's report miss you: the Dodgers are still "in the mix" for Donaldson. And that means they could still be in the mix for Kris Bryant. It's easy to forget, but when this madness started back in late-November, the Dodgers were seen as a reasonably plausible landing spot for Bryant (as well as Anthony Rendon and Josh Donaldson, for that matter). But for a while after that, their attention appeared locked onto a deal for Francisco Lindor, making any deal for a 3B unnecessary. Well, the Lindor market has slowed considerably and other teams (the Reds?) have positioned themselves to pounce on him if he is even actually available. So long story short, perhaps the Dodgers are still in on Kris Bryant (or any 3B) after all?
Speaking of that third base market, these are some shockingly high odds for Nolan Arenado:
Sources: Nolan Arenado has roughly a 50/50 chance of being traded, with a half-dozen teams having checked in, as I just reported on @MLBNetwork. The #Dodgers are *not* the most likely destination, as #Rockies prefer not to trade Arenado in the division. @MLB

— Jon Morosi (@jonmorosi) January 2, 2020
It's a 50/50 shot Arenado is moved? Wow. That seems so very high. There are still so many hurdles in any such deal (his opt-out, his no-trade clause, his importance to Colorado, a value agreement for a player with so many unique circumstances) that I find it extremely difficult to imagine, but Morosi isn't messing around there. The Rockies would take so much heat, though, man. Woof. Oh, and my guess on the six teams: Dodgers, Braves, Rangers, Nationals, Twins … Phillies? It's also worth noting the Dodgers interest in Arenado, but low-likelihood of landing him, given our first bullet (they're clearly interested in adding an impact infielder this offseason).
Relatedly:
#Nats pursuing trade options in case Josh Donaldson signs elsewhere, but sources say they've been reluctant to make Victor Robles available in discussions with #Rockies on Arenado and #Cubs on Bryant. @MLBNetwork @MLB

— Jon Morosi (@jonmorosi) January 2, 2020
Credit to @JonHeyman for being first to mention the #Cubs request for Victor Robles in Kris Bryant trade discussions with #Nats.

— Jon Morosi (@jonmorosi) January 2, 2020
The Nationals' interest in Anthony Rendon was real. Their interest in Donaldson is real. And their interest in landing an impact third baseman elsewhere if they miss out on Donaldson will be real. As we've discussed, the Nationals are a fairly good match for the Cubs … if they're willing to include Victor Robles as the center piece (#stud). If they're not, you could probably scrape something together based around Carter Kieboom, but it just makes considerably less sense. The Cubs, meanwhile, are implicitly holding the line at Robles, which is exactly what you want to see.
I don't love seeing that the Nationals are interested in Arenado, who apparently has a 50% shot of being dealt, but I suppose when names like Robles are being thrown around, the sharks are going to start circling.

Meanwhile, this is just (it is from a Brewers fan site) …
https://twitter.com/BleacherNation/status/1212730569383141378?s=20
I hate dunking on other writers – it's not easy to put yourself out there and make intelligent guesses all the time. But my GOD. What? Like, no. In so many different ways. No. Noo. Obviously not. No. No thanks.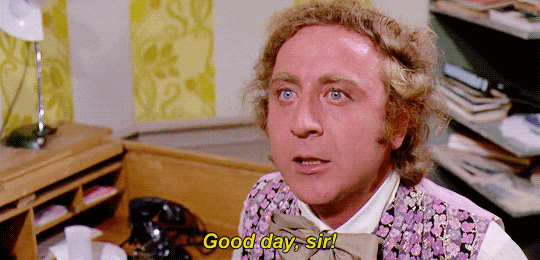 The next two free agents to come off the board could be Will Harris and Robinson Chirinos. Per sources, Harris has multiple multi-year offers worth $6-7M annually, while Chirinos is said to be close to making a decision.

— Mark Feinsand (@Feinsand) January 2, 2020
The Astros claimed Harris off waivers back in November of 2014 and – of course – he's absolutely dominated ever since: 1.90 ERA (2015), 2.25 ERA (2016), 2.98 ERA (2017), 3.49 ERA (2018), and 1.50 ERA (2019). MLB Trade Rumors actually projected him to the Cubs on a two-year, $18M deal back at the outset of the offseason, but … I bet they wish they could have that one back. The Cubs aren't signing anyone right now. Not until they move salary and can ensure they'll get under the luxury tax this season. Moreover, you wonder if teams are leery about what Harris will be in his post-Astros life.
Chirinos is a catcher – hey, remember that market? – and his removal from the market could make the likelihood for Willson Contreras trade tick up ever so slightly, but (1) those rumors have all but evaporated from their height back in November and (2) Chirinos isn't even close to a substitute for Contreras, so perhaps there's nothing to worry about on that front.

The Reds, Cardinals, and Rangers have emerged as the front-runners for Marcell Ozuna, per Feinsand, which mostly tracks with everything else we've learned throughout the offseason, but it still makes me wonder where Nick Castellanos is going to end up. Both he (27) and Ozuna (29) are relatively young, weak-fielding corner outfielders, and while Ozuna is certainly the better defender, Castellanos has the better stick. I suspect there's likely a lot more overlap in their markets than we've seen so far, but who knows … maybe the Cubs, who are not connected to Ozuna, really are keeping Castellanos on the line for some fairly tale time after their financial maneuvering. And maybe if I flap my arms fast enough, I'll fly.

This is interesting, and frankly I can't help but think it has everything to do with the Cubs, Kris Bryant, and a certain unresolved grievance, holding up a lot more than just one deal:
The difference is largely attributable to the Mariners slowing their trades. They made 32 offseason deals between the end of season and end of calendar year from '15-'18. Just 2 at the end of '19.

— Mike Ferrin (@Mike_Ferrin) January 2, 2020
There were reports of January being a big-time trade month, so we'll have to see, but if it's going to happen, Bryant's grievance must first be resolved.
MLB Trade Rumors wrote an article exactly for the Cubs (okay, not really, but it sure feels like it): "[You may be out of luck] finding a No. 1, 2 or 3 type of starter in free agency. Even a surefire No. 4 or 5 seems like a lot to ask right now, but there are at least a few unsigned starters with upside who won't cost a bank-breaking amount to sign. Left-hander Alex Wood and righty Taijuan Walker are two examples."
The Cubs rotation has at least one opening right now, and frankly, more than one addition to the mix would be nice given the ages and injury histories involved. I don't find a double-addition particularly likely for about a thousand reasons, but grabbing one of these guys seems critical (both to compete in 2020, and also to bring in some more "flip" candidates if things don't work out by July). These moves don't always do much for you, but if you're going to go low-cost on a starter, I strongly prefer younger guys who come with the big pedigree like Wood or Walker. Wood, 28, has – by far – the stronger track record of big league success, but Walker, 27, was one of the top pitching prospects of the entire decade. He's never quite figured it out, though, and is coming back from Tommy John surgery.
I really hope the Cubs look to add one of these two guys, and I'd lean towards Wood. Neither guy is expected to require more than a one-year deal (though one year plus an option could be mutually beneficial). If I had it my way, the Cubs would go after both, though query whether they really can or should take on two projects of this magnitude at the exact same time. Just don't leave without one of these young, high-upside, low-cost types, please.
---
Latest from Bleacher Nation: