Ben Zobrist is a Supremely Awesome Dude
I'm not about to tell you anything you didn't already know – things you couldn't have already long observed about his career, right up to and including his ramp-up assignment this year where he hit every minor league level and visited with fans – but Ben Zobrist is such a freaking awesome dude.
Not currently a member of the Cubs, Zobrist nevertheless still participates in fan engagement opportunities for various causes. Apparently, he had one of those commitments this weekend in Chicago, but his flight from home in Nashville, Tennessee was cancelled due to weather.
Rather than do what many folks would *understandably* do in that situation – try to reschedule or cancel – Zobrist decided that wasn't good enough:
Ben Zobrist is one of the best human beings ever. pic.twitter.com/3pAN0quC8A

— Cubs Zone ™️ (@CubsZone) January 25, 2020
That's a seven hour drive from Nashville to Chicago – in the winter, on a Friday night, through crummy weather.
I'm gobsmacked that Zobrist made that effort, and I melt down when I see the kind of individual impact he had:
Thank Ben Zorbrist for being so kind and taking time for Lucky! Your truly a nice man! @benzobrist18 @Cubs @BleacherNation pic.twitter.com/NOmbhQhr0B

— Paula McMahon (@PJMcmahon69) January 25, 2020
Thank you to Paula and Lucky for sharing this moment with the rest of us. Makes a difference in a lot of days.
You can't predict exactly what's going to happen at an event like that, and maybe that's why a guy like Zobrist – just a good person – makes the effort he does.
We don't know what the baseball future holds for Zobrist, who turns 39 in May and missed most of 2019 for personal reasons. If he wants to return to the Cubs on a minor league deal and get a look in Spring Training, I highly doubt anyone is going to be opposed to that. Really, it's just a question of what he wants to do next in his life, whether he wants to remain tied to the Cubs for a bit longer, or whether he wants to explore another path.
Wherever he goes, though, he's going to have fans forever in Chicago, and not just because he was the World Series MVP.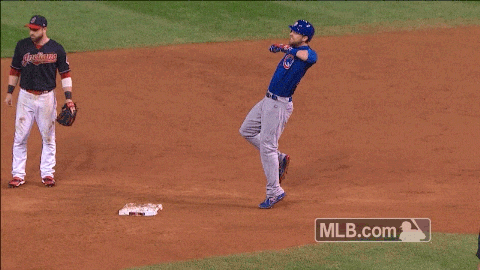 ---
Latest from Bleacher Nation: