Lukewarm Stove: Castellanos Fallout, Reds Next Move, Betts Details, Officials Expect Trades, More
Brace yourselves: the start of this Lukewarm Stove is all about Nick Castellanos. You can do it.
Yesterday, the Cincinnati Try-Hards forced good-local-ish-boy Nick Castellanos and his family out of his preferred city of Chicago and into the Reds' outfield … by offering him one heck of a nice contract for Castellanos:
Castellanos will earn $16 million in 2020, $14 million in '21, $16 million in '22 and $16 million in '23. The option for '24 has a $2 million buyout. He also has opt-out clauses following the '20 and '21 seasons. #reds https://t.co/JSiLuHkeiJ

— Mark Sheldon (@m_sheldon) January 27, 2020
Not only is the grand total (4/$64M) a healthy score for Castellanos given his full career (not just the half-season with which we're most familiar), it also comes with not one, but two opt-outs … after the first *and* second season and a mutual option for $20M in 2024. That means that Castellanos could become a free agent next year (at age 28) or the year after that (at age 29). And if he doesn't opt-out, he might be a free agent at age 31 (after earning $64M), or at age 32 with the mutual option (after earning $84M). That gives him (1) enormous flexibility, (2) as much certainty as he could want, and (3) a great shot at another big score whenever this deal is finally over. That is legitimately one of the best contracts you'll ever see for a player of his caliber. (Agent: Scott Boras.)
Do I think it would've taken a little less to keep him in Chicago? Sure. Maybe. I think that's a fair assessment. But don't let the relatively modest overall guarantee fool you: if you alter or eliminate any of those opt-outs/mutual options/buyouts/etc., the final tally would've been higher. Which is not to say he isn't worth such a deal, but it's more complicated than just a 4/$64M. Great get for Castellanos.
So what do the Reds do next? Are they finally gonna trade top-prospect Nick Senzel for Francisco Lindor as has been speculated? According to Ken Rosenthal, mercifully, no:
What will be the next move for the @Reds?@Ken_Rosenthal l #MLBNHotStove pic.twitter.com/MQ7Az00CMq

— MLB Network (@MLBNetwork) January 28, 2020
In fact, according to Rosenthal, "the Indians' talks involving Lindor appear dormant," at the moment (not just with the Reds, with everyone), which is good to hear. But interestingly enough, the Reds, Indians, and Dodgers did apparently try to swing a three-team BLOCKBUSTER earlier this offseason, which would've sent the more financially affordable Corey Seager to the Reds, Lindor to the Dodgers, and prospects to the Indians. That would've been absolutely insane.
But among the bigger, current news in that post: Rosenthal notes that Senzel "might be ready for Opening Day," after dealing with a variety of injuries over the past two seasons. And if his Opening Day really is in doubt (and Castellanos could opt-out after one season (and no one knows what they have in Shogo Akiyama (or Aristides Aquino for that matter))), well, trading from that impressive outfield depth might not be quite as obvious. And with a payroll already at a club-record $143.3M for 2020, the Reds could be done with the big additions for now.
And, hey, how about this (this one is gonna sting): To make room for Nick Castellanos, the Reds have designated outfield prospect Jose Siri for assignment … and I think the Cubs should give him a look. *ducks*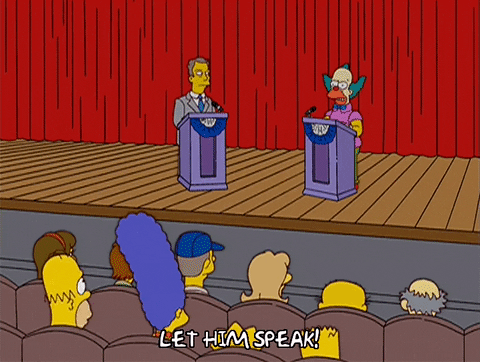 Would picking up the guy the *Reds dropped for Castellanos* be like pouring salt in the wound? Yeah. It would. But the reality is the Cubs need some additional upper-level outfield depth and Siri, 24, might fit the billy. Just before the 2018 season, Siri was considered a top-100 prospect to FanGraphs (No. 93 overall). Obviously, he's really stalled out since then, but he's still a plus-runner, a "potentially plus defensive player," and a former top prospect who's only just reached Triple-A. Might be worth a flyer if you can stomach the inevitable jokes about the Cubs swapping Castellanos for Siri. ("Hey, Siri, why did the Cubs do this?")
Okay, that's about enough of the Reds.
Circling back to that Rosenthal article for a second, for this throwaway line: "The Dodgers appear more focused on trying to land Red Sox right fielder Mookie Betts [than Indians shortstop Francisco Lindor] …." Indeed, the trade-chatter for Mookie Betts has ticked up considerably lately, with more specifics than ever – especially with respect to the Padres.
In fact, the latest at the San Diego Tribune has more details on these trade talks than you'll pretty much ever see before a deal is actually getting finalized: "[T]he Padres are willing to send two young major leaguers and at least one prospect to Boston along with Myers in exchange for Betts …. Myers is owed $61 million over the next three seasons, and the Red Sox are offering to assume about half that. Sources said the Padres would prefer to eat only about a quarter of the money owed Myers in order to take on Betts' salary." But wait, there's more: "The Padres, the sources said, are willing to include outfielder Manuel Margot or Josh Naylor and starting pitcher Cal Quantrill or Joey Lucchesi in the deal."

Holy-DETAILS, Batman! Sure seems like the Padres and Red Sox have had very serious trade talks on Betts, so that's probably a near high-alert situation. You wonder at what point the Dodgers might try to swoop back in to block the Padres.
I won't dive into any potential Kris Bryant connection here, but suffice to say, both the Padres (for the outfield) and the Dodgers (for third base) have been connected to Bryant this offseason and might be the only two other teams – besides the Braves – that could offer the sort of very-near-future-talent the Cubs would covet in such a deal. So watch them both. Their continued willingness to be active *at this level* is extremely important.

And, indeed, Jeff Passan hears generally that things aren't slowing down yet:
It may be late January, two weeks from pitchers and catchers reporting, but trade season is here. Officials expect there to be more.

Also on the Marte deal: my dude @gambo987, @ByRobertMurray and @JonHeyman, who also had the deal and money for Nicholas Castellanos earlier today.

— Jeff Passan (@JeffPassan) January 27, 2020
Speaking of the Braves, they're *likely* out on Kris Bryant after signing outfielder Marcell Ozuna earlier this month, but that's not stopping Buster Olney from addressing their "hole at third base." According to Olney, the Braves are confident they can cover 3B internally, but if that changes either before or just after the season starts, he acknowledges that the potentially available impact-third baseman are plentiful: Bryant, Nolan Arenado, Kyle Seager, and Jose Ramirez. More specifically, he imagines the Cubs re-opening shop around the deadline, if they fade in the NL Central (and that includes, according to Olney, "Bryant, Willson Contreras, Anthony Rizzo, and others.").
What a journey this guy has had, eh?
RHP Shelby Miller has been signed to a minor-league contract with an invitation to Major League camp. pic.twitter.com/smHSi0uMDJ

— Milwaukee Brewers (@Brewers) January 27, 2020
From uber-prospect, to successful big leaguer (Cardinals), to Jason Heyward trade center piece (Braves), to Dansby Swanson/Ender Inciarte trade center piece (Diamondbacks), to failed, twice-released pitcher (Diamondbacks, Rangers), right back to the NL Central with the Brewers. It would be cosmically coherent, of course, for him to dominate and terrorize the Cubs, just as we expected, but for the Brewers instead of the Cardinals. So … prepare for that, I guess.
---
Latest from Bleacher Nation: