Early ZiPS Projected Standings See the Cubs on Top – But It All Kinda Depends on the First Half
Dan Szymborski might qualify his 2020 ZiPS projected standings as "obscenely early," but I don't know that they are. Sure, teams haven't played even one Spring Training game yet, but rosters are pretty much set throughout baseball. Absent any shocking, last-minute deals or injuries (there will always be injuries), these are going to be the teams. So in that respect, it's not any more "early" than a few weeks from now would be.
You can check out Szymborski's post at FanGraphs for details on each division, but I know which one you're here for, so let's get right to it.
2020 ZiPS Projected Standings – NL Central
Chicago Cubs: 85-77
Milwaukee Brewers: 82-80
St. Louis Cardinals: 82-80
Cincinnati Reds: 81-81
Pittsburgh Pirates: 71-91
Excuse me one moment.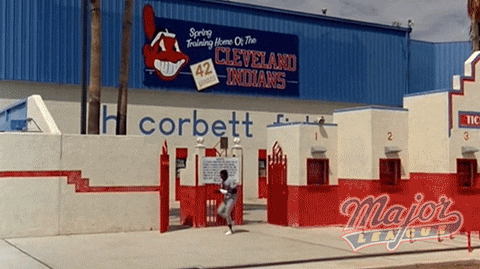 Alright, alright, alright … perhaps we shouldn't be this excited, but you'll excuse me for enjoying a little bit of positivity. The NL Central may project to be a tightly packed mess with no team winning more than 85 games, but according to ZiPS it will once again be the CUBS' tightly packed mess with no team winning more than 85 games.
PECOTA also projected the Cubs to end the season in a playoff spot – with the exact same record, as a matter of fact – but they had them behind the Reds (86-76) as one of the Wild Card teams. ZiPS, by contrast has the Reds fourth in the division, apparently not buying into the additions they've made over the past year and a half.
So that's cool. But this gets me thinking about a big "however" when it comes to these kinds of preseason projections: the trade deadline.
As things stand right now, the Cubs are a shade over the Luxury Tax threshold – somewhere they almost certainly will not be by the end of the season. If they do end up over by the end of the year, they'll have been repeat offenders (they went over in 2019), making the likelihood of spending a single solitary penny next offseason even less likely than this year. Worse, if they do end up over, it would've been a massive misstep not to have added to the team over the winter in the first place.
Which brings me to the deadline.
If the Cubs are not well ahead of the pack at the deadline, there's a real chance they'll have to ship pieces out in July, even before they consider bringing anyone else in. The Reds by contrast, are likely to be extremely active given their competitive window and burst of aggressiveness for this season, and the same can be said about the Cardinals (several key players in their 30s). Heck, even Brewers owner Mark Attansio recently claimed that despite taking a loss last season, the Brewers absolutely have the financial flexibility to add in-season.
If the Cubs are killing it in the first half, then yes, I can imagine the Cubs maneuvering at the deadline in some sort of significant way that'll add for 2020 and impact 2021, as well (while still trying to be able to get under the threshold next year), but that sort of move is going to be even tougher to accomplish in July than it was this offseason, and I'm pretty sure that's exactly what they were trying to do!
But if the Cubs aren't killing it? If they're just kinda hanging around? Would they really risk sitting middle of the road, making no additions and ALSO not getting under the luxury tax? Damaging their flexibility for next year, and risking doing all this for nothing when they miss the postseason again by a game or two? I can't see it.
So you see, the Cubs really have a half-season to put themselves in a position to win this division outright. If they don't, they may be "forced" to sell off and get worse as the teams around them improve.
One different look at the rough playoff odds throughout the division, before we move on:
2020 ZiPS Playoff Odds NL Central:
Cubs: Div (39.7%), WC (8.3%)
Brewers: Div (23.0%), WC (7.4%)
Cardinals: Div (18.8%), WC (6.7%)
Reds: Div (17.8%), WC (6.5%)
Pirates: Div (0.6%), WC (0.2%)
As for the rest of baseball, there aren't many surprises. In the American League, the New York Yankees (100-62) are projected to win their division easily (82.1%), as are the … gasp! Houston Astros (95-67, 74.5%). The Twins (91-71) don't have as much of a commanding lead over the Indians (87-75), but are still projected to make the playoffs three times out of four. And I kinda hope the White Sox outperform their 82-80 projection.
In the NL West, the first-place Dodgers (101-61) are projected to win 14 more games than the second place Padres, which gives them a shockingly high 98.8% shot of making the playoffs in 2020. Anyone wanna bet against them? I wouldn't.
Which means the NL East is the only other division – other than the NL Central – with any sort of battle on tap:
Nationals: 91-71
Braves: 90-72
Mets: 87-75
Phillies: 82-80
Marlins: 68-94
I have seen projections with the Mets on top, though I don't think you can go wrong picking any of the top three teams above to win their division. The Phillies, however … woof. They've spent so much and have tried so hard and just can't get over the hump. An 82-80 finish would just be awful.
Long story short … the Cubs are obviously going to win the division and everything is going to be fine. Happy Friday.
---
Latest from Bleacher Nation: