2016 NLCS Game 4: Cubs at Dodgers (7:00 CT) – Lineups, Game Thread, Watch
In the absence of baseball (grumble), Marquee Sports Network is re-running the top-14 games from the Chicago Cubs historic 2016 World Series run. And since I freakin' love that idea, I thought we might play along by posting regular Pre-Gamin' posts before each and every one.
This is the fourth televised event – Game 1 of the NLDS was Wednesday, Game 2 was Thursday, the series clinching Game 4 was Friday, and the memorable Game 1 of the NLCS was last night. Fortunately, Marquee is sparing us the misery of the Game 2 and Game 3 shutouts, moving right along onto Game 4.
From now on, we'll pretend like we're back on that night. Mostly. 
---
Well, I won't lie to you: this isn't great.
The Chicago Cubs have fallen behind the Los Angeles Dodgers two games two one on back-to-back shutouts, the first by Clayton Kershaw and the second by two-pitch pitcher Rich Hill. It's been frustrating. It's been stressful. I'm right there with you.
But this scoreless streak can't last forever, right? At some point, the Cubs are going to break this thing open, I just hope they're not pressing too much. Sometimes, all you need is something small to really get things going.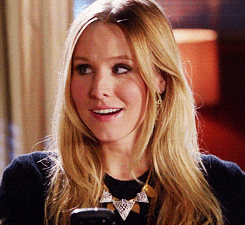 Hopefully, the offense wakes up and evens this series at 2 wins a piece before things get out of hand. And hey, win tonight and you're heading back to Wrigley Field. I like the sound of that. Go Cubs. I still believe.
CLICK HERE FOR THE ORIGINAL PRE-GAMIN' POST FROM THAT NIGHT.
Game Info
Chicago Cubs (1-2) at Los Angeles Dodgers (2-1) – Sunday, March 22nd at 7:00 CT on Marquee Sports Network
Or … watch the condensed game right here:
Starting Pitchers
Dodgers: Julio Urias (L)
versus
Cubs: John Lackey (R)
Los Angeles Dodgers:
Chase Utley, 2B
Corey Seager, SS
Justin Turner, 3B
Adrián González, 1B
Josh Reddick, RF
Joc Pederson, CF
Yasmani Grandal, C
Andrew Toles, LF
Julio Urías, P
Chicago Cubs:
Dexter Fowler, CF
Kris Bryant, 3B
Anthony Rizzo, 1B
Ben Zobrist, LF
Javy Baez, 2B
Willson Contreras, C
Jason Heyward, RF
Addison Russell, SS
John Lackey, P
---
Latest from Bleacher Nation: