If baseball were actually happening right now, the Chicago Cubs would be heading into their SIXTH contest against the Pirates already. And, to think, they'd be 13-0 after tonight. Amazing. The 2020 Cubs are so good.
In place of the Pirates finale tonight, we're going to watch the most borderline "sports" movie in this series: Teen Wolf. Technically, Michael J. Fox plays some wolf-y basketball in this flick, but it's hardly the focus of the movie. Instead … it's about a kid who turns into a werewolf and becomes really popular at school and does backflips on top of a moving truck. It's kind of amazing.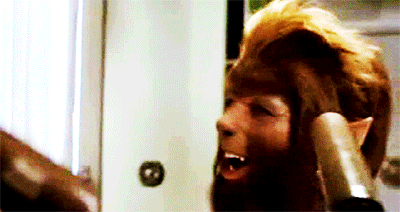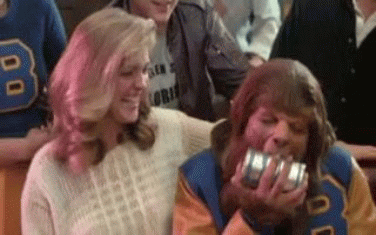 Ah, the 80s. Back when werewolves were cool, beer drinking ballers and not brooding, sexually frustrated teenagers like Twilight.
Movie Info
(Note: Some of the movies on this calendar are streamable on Netflix, Hulu, etc. (and some of you may even own hard copies on VHS or DVD!) I'll be sure to mention it when they are. However, whenever they're not available for free, I'll share a link to the cheapest place to rent it in this section).
Teen Wolf (1985) – Thursday, April 9th on … Rent on Amazon ($3.99), Rent on YouTube ($3.99)
Credits:
Director: Rod Daniel
Writer: Jeph Loeb
Ratings:
IMDB: 6.1/10
Rotten Tomatoes: 81% Critic Score, 84% Audience Score
The Cast:
Michael J. Fox … Scott Howard
James Hampton … Harold Howard
Susan Ursitti … Boof
Jerry Levine … Stiles
Matt Adler … Lewis
Lorie Griffin … Pamela
James MacKrell … Mr. Thorne (as Jim MacKrell)
Mark Arnold … Mick
Jay Tarses … Coach Finstoc
Full Calendar: