MLB's Top-100 Player Rankings: Five Current (And Four Former) Cubs Make the Cut with One Big Snub
I don't know what it is about some run-of-the-mill player rankings that makes life feel a little more normal, but I was excited to see Dayn Perry release a new Top-100 at CBS Sports earlier this week.
In an effort to rank the top-100 players in MLB baseball *for the 2020 season only* Perry relied on "reasonable expectations, using things like age, trajectory, scouting profile, and recent performance history." And when he was done, five members of the Chicago Cubs made the cut (plus another four former Cubs). I don't really disagree with the relative placement of any individual player, but I do think the Cubs had one pretty big snub. You'll see.
Ranking MLB's top 100 players with 2020 season on hold: Cole, deGrom battle for top pitcher's spot https://t.co/vq7uBanV29

— CBS Sports MLB (@CBSSportsMLB) April 9, 2020
For the full rankings and write-ups, head over to CBS. Down below, we'll tackle only the Cubs-related bits:
No. 62 – Kyle Hendricks
No. 59 – Willson Contreras
No. 50 – Anthony Rizzo
No. 32 – Kris Bryant
No. 19 – Javy Baez
Okay, so overall, these rankings are pretty spot on, as far as I can tell. Javy Baez is one of the best players in baseball, but is just outside that inner-top-15 circle given his offensive step backwards in 2019. If he breaks back out with the bat in 2020, then he'll probably have a legitimate shot at the top-10.
Kris Bryant is in sort of a similar position. I think he can VERY easily be more than the 32nd most productive player in 2020, especially considering his history, relative to the league:
2015: 6.1 WAR (10th)
2016: 7.9 WAR (3rd)
2017: 6.7 WAR (5th)
2018: 2.3 WAR (t-87th) – Only 102 games
2019: 4.8 WAR (24th)
WAR isn't perfect – and those ranks do not include pitchers like Perry's list – but as you can see, Bryant was one of the top-10 players in baseball for the first three seasons of his career and placed outside the top-25 among position players only once since (in an injury-shortened season). So, like, yeah … betting on Bryant – at age 28, no less – to be more productive than 31 other players isn't even a little challenging for me. He's very, very good. I'd take the over.
Anthony Rizzo at No. 50 feels about right. His offense enjoyed a healthy bounce back in 2019 and his defense is stellar, but as a first baseman without speed, it's always going to be tough to be more impactful than players at more premium positions. Only three first basemen rank ahead of him, and not by much: Matt Olsen (31st), Pete Alonso (37th), Freddie Freeman (41st).
Paul Goldschmidt did not make the cut. I'm heartbroken.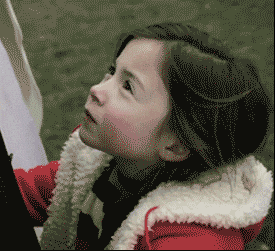 Moving right along, Willson Contreras' ranking (59th) feels a tad low, but with a pretty consistent track record of injuries and lingering questions on his defense and pitch framing it's hard to argue with a top-60 finish. With that said, I think I'd bump him up at least a spot or two relative to the rest of the catchers: Yasmani Grandal (15th), J.T. Realmuto (34th), Gary Sanchez (40th), Mitch Garver (44th).
I think people forget just how enormous his offensive impact can be.
And as for Kyle Hendricks, I think he's probably fine right where he is on these rankings. Although he's been a Cy Young finalist and an ERA leader, I'd wager that his absolute peak is behind him. And if that leaves him still among the top-20 pitchers in baseball – one spot ahead of the 2018 AL Cy Young Award winner, I think he's doing just fine:
Gerrit Cole – 3rd
Jacob deGrom – 5th
Max Scherzer – 12th
Stephen Strasburg – 16th
Luis Castillo – 23rd
Jack Flaherty – 24th
Walker Buehler – 26th
Jose Berrios – 28th
Shane Bieber – 29th
Patrick Corbin – 35th
Justin Verlander – 38th
Zack Greinke – 42nd
Mike Soroka – 46th
Hyun-Jin Ryu – 48th
Mike Clevinger – 51st
Charlie Morton – 52nd
Lucas Giolito – 54th
Kyle Hendricks – 62nd
Blake Snell – 63rd
Jon Gray – 64th
The Cub-snub, however, is Yu Darvish, who didn't make the top-100 *at all*. Given the way he finished the 2019 season (and the way his overall confidence and comfort has improved dramatically), I'd say he's in a great place physically and emotionally to make this list look VERY silly for omitting him by the end of the season.
And because there's too many good vibes in this post already, here's where some popular former Cubs ranked:
Eloy Jimenez – 85th
D.J. LeMahieu – 61st
Jorge Soler – 57th
Gleyber Torres – 17th
Good list. Fun stuff. Now bring back baseball. kthanksbye.
---
Latest from Bleacher Nation: