Starlin Castro's Incredible Debut is 10 Years Old Today
Everybody's brain works differently – so hopefully this makes sense – but I like to think about the history of my Cubs fandom in waves.
My first true introduction to the team – the first and shortest wave – was back in 1998. The home run race between Sammy Sosa and Mark McGwire, the unique beauty of '90s Wrigley, and the movie Rookie of the Year all acted as my first, true introduction to the team. But at just seven years old, I wasn't quite hooked yet. I basically didn't watch baseball with any consistency from 1999-2002.
But the 2003 season (beginning of Wave #2) is when it really started. The Cubs playoff run, Mark Prior, Kerry Wood, Sammy Sosa, Matt Clement's facial hair, even Steve Bartman … this is when the fandom began. Since then, I've watched baseball – at least, Cubs baseball – with true regularity.
With that said, the obsession didn't begin until 2007 (beginning of Wave #3).
As a 16-year-old high school kid, those Cubs playoff teams (2007, 2008) hit at exactly the right time. I had nothing to do in the summers – other than umpire little league baseball and work at a local bowling alley (the only job I was actually fired from) – so I watched every single game from then until … well, now.
Still, the next wave was probably the most important.
Although I vividly remember tracking Geovany Soto's rise as a prospect and eventual Rookie of the Year, Starlin Castro was my first real prospect crush. He was my guy. He was almost my age. And his Major League debut (the beginning of Wave #4) always has – and always will – hold a special place in my heart. So when Brett reminded me that today was the anniversary of that historic performance, I was thrilled to write up the anniversary post.
10 years ago today, Starlin Castro made his big league debut … and it was memorable:
At just 20 years old, Starlin Castro became the first MLB player born in the 1990s. He also became the first player to drive in six runs in his debut (a record he still holds to this day), and became the third-youngest player to homer in his first at-bat.
Fun side-note: With that home run, Starlin Castro also became the third rookie of the 2010 season to homer in his first at-bat, following Luke Hughes and … Jason Heyward, who homered off Carlos Zambrano and the Cubs! Small world.
After a frustrating second-place finish to the Cardinals in 2009, Starlin Castro's debut appeared to signal the coming of a new era for the Chicago Cubs. Unfortunately, it didn't exactly work out that way.
Castro finished his rookie season with an impressive .300/.347/.408 slash line, which sure seemed a whole lot better at the time than it actually was (99 wRC+). And he followed that up with a 109 wRC+ in 2011. Unfortunately, after being rushed to the majors, Castro's selectivity and power never truly developed, and he maxed out with a (still career best) 117 wRC+ in 2014.
Tracking his production, Castro's popularity oscillated throughout the rebuild, while unfair reviews of his focus and dedication hung like a shadow over everything he did. Eventually, he made it onto a winning, playoff-bound Cubs team (2015) – a team that made it to the NLCS for the first time since 2003 – but that was the end of his tenure in Chicago.
Recognizing a talented young core – and a unique free agent opportunity (Ben Zobrist) – the front office traded Starlin Castro to the Yankees on December 8th, 2015, and so ended this phase of my Cubs fandom. Obviously, I can't argue with everything that followed – Zobrist became the World Series MVP, helping end a curse that stretched over a century – but I can't say I didn't wish Castro was still on that particular team. He probably should've gotten a ring anyway.
Somehow, Castro is still only 30 years old. And although he just signed a two-year, $12 million contract with the Nationals, I still have dreams of a late-career revival and return to Chicago. I'm not sure how likely that all actually is, but I will never forget everything he meant to me as a Cubs fan. So long as he's not on the Cardinals, I will always, always root for Starlin Castro and remember fondly his historic debut with the Chicago Cubs.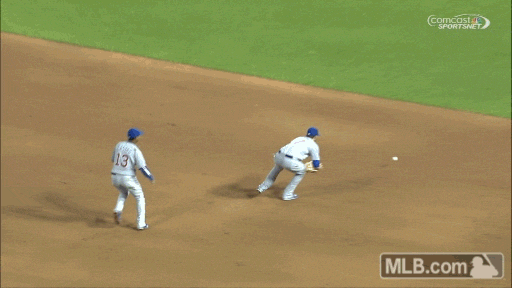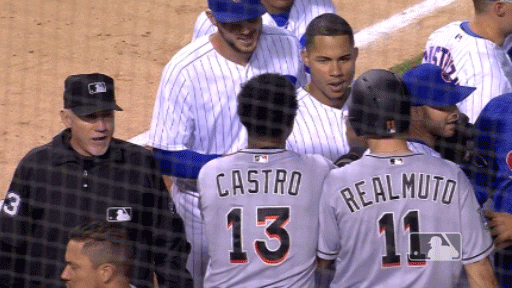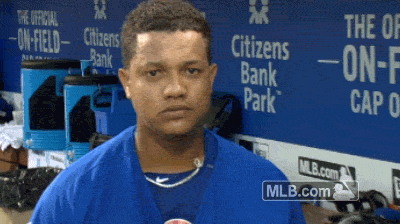 ---
Latest from Bleacher Nation: