Don't Give Me Hope: MLB Reportedly Expects to Have a Season One Way or Another, New Offer Coming? (UPDATE)
Andy Martino dropped a bombshell today, but I'm so jaded by this process that I will presume it is actually secretly somehow bad news. Even though it looks like very good news.
That is to say: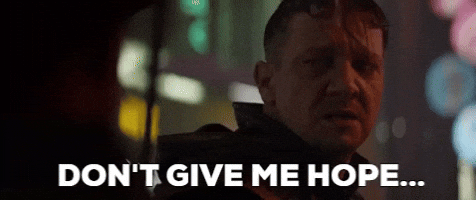 OK. So that bit of nihilism done up front, here's the report:
Next week will tell us whether the MLB season starts in early July or closer to Aug. 1. And I gotta say, the players seem really united right now. More details, including how talks might resume:https://t.co/XnOAmgrQ3o

— Andy Martino (@martinonyc) June 5, 2020
Per Martino, even if the owners unilaterally impose a schedule of just 48 or 50 games, the players will show up to play. Even if you view the owners' move as a dare to strike, the players are going to play. So, absent *health*-related hangups in the negotiation process, there will be baseball this year.
The question now is how much, and when it will begin.
To be sure, if the owners go the 48-game route, there will probably be a grievance later about whether that decision was in good faith, and you'd also have all kinds of a nasty reception from fans who feel the owners wrongly cheated them out of games that otherwise could have been played (and maybe did it over a whopping $11 million … ). It would be very bad for the sport, and nobody actually wants the season to be that short. Oh, also? The season wouldn't start until August, lopping off even more of the goodwill MLB could be earning right now.
But if the sides are going to get to 70+ games, it's going to take the players receiving a pay cut (they aren't going to accept it, per Martino and their own statement this week), or the owners just agreeing to pay prorated over a longer schedule. That, at this point, is what should happen, and then the players can agree to enticements that generate extra revenue for the sport (and maybe agree to forgo any extra revenue that is generated if and when fans can come back to games).
How do the sides actually get there if both are now saying they aren't going to make a new offer? Well, Martino reports that the owners ACTUALLY may make a counteroffer to the 114-game, full-prorated proposal the players made. Earlier reports indicated the owners simply rejected it and would not counter. Now, maybe they will counter, and do the obvious thing: just negotiate down from 114 games and up from 50 games. Please.
UPDATE: I don't want to say this means anything definitive. I'm just sharing because Ian Happ shared it, and today is June 5 – a group of Cubs players who were in Arizona are now heading to Chicago:
The boys are road tripping it to Chicago. First Update: Moral is high @DMekkes7 pic.twitter.com/jjTII9FoF4

— Ian Happ (@ihapp_1) June 5, 2020
---
Latest from Bleacher Nation: