MLBits: Darvish as NL Cy Young? Blue Jays Need a Home, Martinez in Rotation, Anderson to IL, More
If you haven't been paying attention to the NBA lately, you might've missed that 22 of their 30 teams have been sent into a Walt Disney World "Bubble," in hopes of finishing the 2019-20 regular season and playoffs as far removed from COVID-19 as possible (everybody knows the virus prefers Universal Studios).
As part of the negotiations that led to this plan, the players association negotiated in the ability to replace the names on the back of their jerseys with a list of approved social messages, such as: "Black Lives Matter," "Peace," and "I Can't Breathe." I can't quite imagine MLB will exactly follow suit on the jerseys, but that doesn't mean we won't see anything this year.
For example …
Demonstrations in MLB
In case you missed, members of the San Francisco Giants, including manager Gape Kapler, knelt in silent protest of racial injustice and police brutality last night, and the official MLB.com account amplified their message on social media later on. This is one of first major signs of social justice support from MLB (they've largely stayed out of the conversation in the past), but it won't be the last.
Both league and player sources have reportedly been in conversation about how to incorporate social justice elements into the sport, with the most recent conversation scheduled for Sunday. The expected outcome of these discussions is not yet clear, but it could be in the form of a patch or logo, or something "shared and fronted by players," whatever that means.
Prediction SZN: Cy Darvish, Crown the Reds, More
Do you like predictions, because I have 30 for you, across two publications.
First, the perspicacious Eno Sarris makes 10 bold predictions for the coming season at The Athletic, including YU DARVISH WINNING THE NATIONAL LEAGUE CY YOUNG AWARD!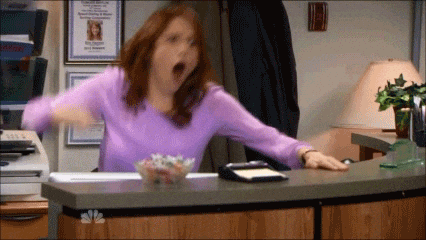 Sarris highlights his dramatically improved command from the beginning to the end of last season, best-of-career velocity, robust pitch repertoire (including the newly created "Supreme"), and the potential benefits of a small sample mitigating against his elevated home run rate.
Of course, Sarris also picked the Reds to win the NL Central on the strength of their admittedly impressive rotation, so it's not all good news.
The CBS Predictions were handled differently. Six of their reporters each picked the outcomes of all six divisions (from first to last). Sadly, the Cubs got only two first place votes and one second place vote, finishing in third as much as anywhere else. Just like Sarris, the Reds are the odds on favorite to win the division. I guess that makes the Cubs an underdog. I think we're pretty familiar with that.
You know what really hurts, though? Should-be Cub Shogo Akiyama got three votes for NL Rookie of the Year. If that happens, I'm going to be heartbroken. And the Reds will probably have won the division.
The Blue Jays Need a Nest
The Blue Jays are still looking for a home for the 2020 season, after the national Canadian government declined to let players move in and out of the country through the regular season, and a few options have popped up. There's a field in Buffalo in the mix, and the Orioles Camden Yards has emerged as a possible destination, but most recently the Pirates have made their facilities available.
Pittsburgh Pirates release statement from team president Travis Williams to announce they're looking into the possibility of hosting #BlueJays home games at PNC Park pic.twitter.com/anLJ4SYHMG

— Kaitlyn McGrath (@kaitlyncmcgrath) July 20, 2020
It seems obvious to me that the Blue Jays *must* wind up in a big league facility, lest the competitive disadvantages and lack of comfort (let alone requisite space for COVID-19 protocols) be too much to overcome. The Pirates and Blue Jays share only seven conflicting dates for home games, six of which come after September 7th. Logistically, that sure seems like it can be done.
And you can bet the Pirates wouldn't be doing this if it didn't mean some extra money in their pockets, one way or another.
Cardinals Pitching Shuffle
When I learned that  Cardinals fireballing closer Jordan Hicks was opting out of the season, I had really assumed that Carlos Martinez was going to remain in the bullpen and possibly even take over those late-inning duties again. But apparently, that's not the case – he'll enter the rotation, as Kwang-Hyun Kim will be the closer.
Kwang-Hyun Kim will start the season in the bullpen and likely will close.

Carlos Martinez is in the #STLCards rotation.

— Anne Rogers (@anne__rogers) July 21, 2020
But that's not all. The Cardinals also just got Alex Reyes and Genesis Cabrera back on the field this weekend (after previously testing positive for COVID-19), but after their sickness and 14 days of quarantine, their immediate availability is in question.
Moreover, Giovanny Gallegos finally made it to Cardinals camp (his absences is relatively, but seemingly purposefully, unexplained), and he could be another candidate for the back of the bullpen when the season starts.
The Cardinals have plenty of pitching talent, as always, but that sure is one mess to work out.
More Pitching Notes:
•   The Brewers have placed left-hander (and former Cub) Brett Anderson on the injured list with a blister. He joins fellow southpaw Eric Lauer on the IL for the start of the season, which leaves Brandon Woodruff (Opening Day), Adrian Houser, and Josh Lindblom and then a bunch of questions. I know the Brewers rotation looks relative weak on paper, but they always manage to do more with less, so let's just not get too excited about the first series of the year just yet.
•   Another former Cub, Cole Hamels, will not be ready by opening day for the Braves. He dealt with some shoulder discomfort in Spring Training that never really subsided and was stalled last weekend by left triceps tendinitis. Don't feel too bad for the Braves, though. They still have Mike Soroka, Max Fried, Mike Foltynewicz, Sean Newcomb, and several high profile pitching prospects. I remember, because I wanted them this offseason. Still wishing the best for Hamels, though.
Odds and Ends
•   Ken Rosenthal has a deep read from the inside of A-Rod and J-Lo's "audacious bid to buy the Mets" that I think you might find revelatory.
•   Not unlike the new signs in the Wrigley Field bleachers, I think we're going to see all sorts of advertising this year:
Not surprisingly, there will be a big rampup in virtual signage in MLB this year, inc during regional broadcasts, to drive new revenue w no fans in attendance.

— Eric Fisher (@EricFisherSBG) July 20, 2020
Some new targets added to the bleachers. pic.twitter.com/NjTFbXOB2z

— Jordan Bastian (@MLBastian) July 21, 2020
•   Okay, this is awesome. Dr. Fauci is throwing out the first pitch for the Nationals. That just feels right.
A statement from the Washington Nationals regarding Opening Day. pic.twitter.com/iejxXeAA4V

— Washington Nationals (@Nationals) July 20, 2020
---
Latest from Bleacher Nation: