Brett Jackson is a Top Prospect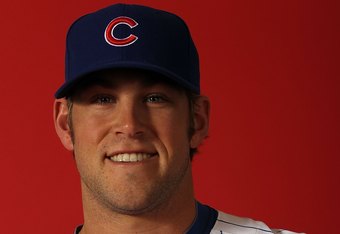 It's no surprise that, now that Chris Archer's mailing address reads "some Tampa Bay minor league team," Brett Jackson is roundly considered the Chicago Cubs' top prospect. And, given his excellent swing, speed and defense, perhaps it's equally unsurprising that he's getting consideration as one of the best prospects in baseball.
Jackson was recently ranked sixth in a list of the top ten outfield prospects in baseball:
6. Brett Jackson, Cubs: Taken in the first round in 2009, Jackson jumped on the fast track by making it to Double-A in his first full season. While his individual tools may not grade out as plus, he can do a little bit of everything. He hit 12 homers and stole 30 bases last year, and there should be more power coming. While he strikes out a lot, he'll also draw some walks and he's capable of playing all over the outfield. With Brandon Guyer gone, Jackson could be the first outfielder the Cubs call up from the Minors when the need arises.
The same set of lists had Josh Vitters as the ninth third base prospect in baseball, which is actually something of a disappointment for the former first round pick.
---
Latest from Bleacher Nation: