Trade Deadline Blogathon: Hour Ten
I am currently blogging – here, on Facebook, and on Twitter (hash tag #BNBlogathon for those who want to jump into the fray themselves) – for 30 hours straight, until slightly past MLB's July 31 non-waiver trade deadline. I'll be doing recaps on the process throughout the day, but you'll also see normal posting (Bullets, Series Preview, Pre-Gamin', EBS), as well as an uptick in rumor/trade posts.
With the game kicking off, I wouldn't be surprised if the rumor chatter drops off for a bit.
Total Posts So Far:
12 (and a bunch of updates).
News and Rumors Since the Last Recap:
Dale Sveum expects Ryan Dempster to be dealt before tomorrow, and it still seems like the Dodgers are the most likely landing spot. Other than Dempster … I mean, do the Cubs even have any other players?
Most Interesting Tidbit Since the Last Recap:
Other than that Sveum bit, it's probably the fact that Paul Maholm's name finally came up in a national mention (from Ken Rosenthal). But it was pretty much an un-mention, as he noted only that teams have interest, but the Cubs might keep Maholm thanks to his cheap option for 2013 ($6.5 million).
Current Thoughts About the Chicago Cubs' Trade Deadline Strategy/Execution:
I like that they're keeping things quiet, in terms of execution, but it sure isn't fun as a fan. I want deets!
Current Beverage/Stimulant of Choice:
Diet Coke, this time with dinner. I'm treating myself to Burger King. Yup, that's a treat of sorts for some reason.
Strangest Thought Passing Through My Mind:
I'm feeling incredibly "twitchy." No, I didn't take any drugs, and I'm on only my third caffeinated drink of the day. Tiredness is definitely not a current issue, though.
A Selection of #BNBlogathon Tweets:
@BleacherNation – Do I already see dark circles under the eyes at hr. 9? I get those from lack of sleep, headaches, and Marmol.#BNBlogathon

— Tony Ojanovac (@TonyOJ23) July 30, 2012
I think I need a nap before the game tonight. How about you, @BleacherNation? #BNBlogathon

— Spencer (@sbp_21) July 30, 2012
What'll happen first: Bryan LaHair HR or Cubs trade? #BNBlogathon

— Stan Croussett (@MindofStan) July 30, 2012
@BleacherNation kind of unfair that no trades have been made, thinking you should commit an extra 8 hrs at waiver deadline no? #BNBlogathon

— M Katz (@Mkatz319) July 30, 2012
Enjoy retirement. RT @MichiganGoat: Okay time for some #BNBlogathon silliness: What would you say to Dempster right now.

— Luke Blaize (@ltblaize) July 30, 2012
https://twitter.com/DailyB10/status/230046791494680577
Current Mood:
Interested in seeing how Justin Germano looks as a starter.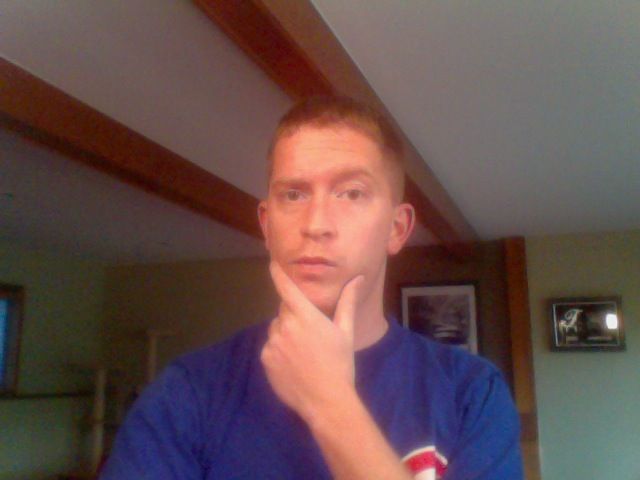 ---
Latest from Bleacher Nation: