Kris Bryant Says He's Willing to Bat Leadoff for the Cubs
From 2015-2016, the Chicago Cubs were spoiled with a sure-fire, no-brainer leadoff man in Dexter Fowler. He saw a lot of pitches, got on base, set the table, was competent on the base paths, and, most importantly, wasn't someone you'd mind getting the most plate appearances by the end of the season.
But in 2017, the position was a tiny slice of chaos.
Five different players leadoff ten or more games for the Cubs, and another six guys did it at least twice. Interestingly, however, one of the few (only?) regulars to never get a shot at leading off a game is willing to do it in 2018, as the Cubs appear headed toward another season where a non-traditional option will be employed.
"I'll do it," third baseman Kris Bryant said via Paul Sullivan of the Chicago Tribune. "I'd love to. I did it in college. My whole junior year (at the University of San Diego), I was leadoff."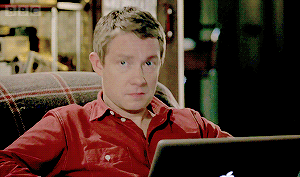 Having already discussed (and mostly shot down) the idea of Kris Bryant leading off in 2018, we're no strangers to the concept, but it's certainly not something we thought he'd volunteer for.
As a brief reminder, Bryant does technically "fit" there quite well on a normal day – he gets on base, rarely strikes out, is fast, and, as the Cubs' best hitter, is someone you'd want to get as many plate appearances as possible throughout the course of the regular season. And the lineup works fine with him in that spot …
Kris Bryant, 3B (R)
Anthony Rizzo, 1B (L)
Willson Contreras, C (R)
Kyle Schwarber, LF (L)
Addison Russell, SS (R)
Albert Almora, CF (R)
Javy Baez, 2B (R)
Pitcher
Jason Heyward, RF (L)
… But, in my opinion, there's still a lot working against it, including other similar options that leave Bryant in a more theoretically/mathematically appropriate spot.
Here's what I had to say the last time around:
There's no doubt that I'd like Bryant up near the top of the batting order, but the number two spot should work just fine (especially because – to a lesser, but still real extent – Bryant rarely hits grounders and almost never hits into double plays).

And if our options were limited to just the ten names above, I'd rather see Kyle Schwarber, Ian Happ, or even Anthony Rizzo again (for many of the same reasons as Bryant) instead. All three of Schwarber, Happ, and Rizzo take a ton of walks and see plenty of pitches, and I know/understand the arguments against each one. But if there were someone without any marks against them, this really wouldn't be a difficult conversation, would it?
But, hey, if Bryant wants to do it and Joe Maddon/the front office see some reason for it to work, that'd be fine with me. After all, there's not an obvious fit elsewhere, and,  like Bryant said, it wouldn't be his first rodeo.
In that junior season at the University of San Diego, Kris Bryant lead the nation with 31 home runs (the most by a college player since the NCAA switched bats in 2011), and won every award imaginable (I started typing them out, but the list was too long – suffice it to say he was the best college player in the country that season).
More relatedly, as a leadoff hitter, he hit .329/.493/.820 with 66 walks (plus 8 HBP) to just 44 strikeouts in 302 plate appearances.
But he probably would've hit that well anywhere – after all, he was the very best in the country. I'm guessing that his position at the top of the order was less about his unique ability to be a table-setter and more about his coach wanting a future MVP to get in the game as much as possible.
But here are the facts: The Cubs do not have an obvious, everyday leadoff hitter for 2018, and if you're truly looking for an "everyday" guy, the options are even more limited on a Joe Maddon rotating roster. With that said, one of the few guys who is in there every single day, Kris Bryant, has not only done it before (college), he's volunteered himself for the position.
And while it'd be a stretch to call this a "fact," I will add that it's almost impossible to see him failing at anything related to baseball, so, there's that.
But I'm still a firm "No" on the issue, because, frankly, I don't think having a fixed, everyday guy really matters. The Cubs didn't have one last year, and they scored the fourth most runs in baseball and the second most in the National League (just two runs behind the Rockies). Instead, I'd prefer it if the Cubs kept Kris Bryant, Anthony Rizzo, and Willson Contreras in that 2, 3, and 4 range in the order, while shifting everyone else around as necessary, and as applicable by matchup.
In the end, I still don't think it's worth worrying about too much. Someone will lead off every game, it'll be fine, and the Cubs offense will still be one of the best in baseball.
---
Latest from Bleacher Nation: