YES: Jon Lester Will Start Against the Dodgers Tomorrow
When Jon Lester first went on the Injured List (hamstring) back on April 10th, he was basically the only pitcher in the Cubs rotation doing well at the time. Since then, every other arm – including Tyler Chatwood, and especially Jose Quintana – has turned in really quality work – exactly what the Cubs needed at exactly the right time.
But now, Lester is ready to re-join his rotation and team, starting tomorrow against the Dodgers at Wrigley Field.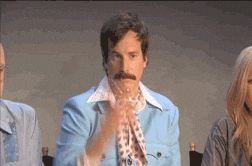 According to Joe Maddon, Lester will be on a fairly tight leash tomorrow – roughly 75 pitches – but we're glad to have him back, nonetheless.
And while the Dodgers' lineup isn't the most pleasant welcoming party, they do fare worse against left-handers, than righties, so he'll have that going for him. He'll also have the benefit of pitching at home, which is nice. This is just a guess, but with Willson Contreras starting the night game tonight, we'll probably see Taylor Davis behind the plate catching Lester tomorrow.
With the active roster full, someone from the bullpen will need to head back to Iowa. My guess is Randy Rosario, but either Tim Collins or Kyle Ryan could be the odd man out, too.
After Lester, the rotation will go Kyle Hendricks, Yu Darvish, and Jose Quintana against the Diamondbacks in Arizona over the weekend.
Reminder: Hendricks dominated the Diamondbacks last Friday (7.0 scoreless innings), while Yu Darvish improved on his season just a bit (5.0 IP, 3ER). Chatwood was on the mound Sunday, so they did not see Quintana, who's been dealing.
---
Latest from Bleacher Nation: