Chicago Cubs Lineup: The Greatest Leadoff Hitter of All-Time Returns!
Later today, the entire Bleacher Nation crew – Brett, Luis, Elias, Bryan, and Myself – will be heading to Wrigley Field to watch the Cubs kick the Cardinals' teeth in. And here's the lineup we'll be watching.
Chicago Cubs Lineup: 
Anthony Rizzo, 1B
Kris Bryant, 3B
Carlos Gonzalez, LF
Javy Baez, SS
Jason Heyward, RF
Victor Caratini, C
David Bote, 2B
Albert Almora Jr., CF
Cole Hamels, P
As you can see there are a lot of changes to your regularly scheduled lineup, but the most notable is OMG ANTHONY RIZZO, A.K.A. THE GREATEST LEADOFF HITTER OF ALL-TIME, IS LEADING OFF.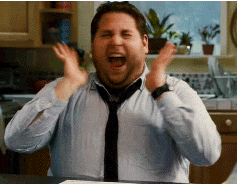 The Cubs first baseman is slashing .317/.409/.587 in nearly 200 plate appearances as a leadoff man for his career, including a 10.6% walk rate and 12.6% strikeout rate. Moreover, he's 5-14 with a walk against Mikolas for his career, which is a stark difference from the guy for which he's taking over:
Kyle Schwarber versus Mikolas: 1-10, 4Ks.
With that kind of history (and how bad Schwarber looked against him last weekend), it's not much of surprise that Joe Maddon is switching things up today.
Of course, with Schwarber out of the lineup and Rizzo batting first, the top of the order looks very strange. Kris Bryant and Javy Baez are still in there, but they're flanked by Carlos Gonzalez (3-7 against Mikolas) batting third and Jason Heyward (3-12 plus 4 walks) batting fifth. Heyward's got a nice history against Mikolas, but that's not the only reason he's batting fifth. He's also that high up in the lineup, because Willson Contreras is getting *another* day off. I'm guessing his 1-8 against Mikolas and Caratini's ability to hit left-handed comes into play in that decision.
Beyond that, the red-hot David Bote gets another start at second base and Albert Almora Jr. is back in center field. There's a lot of moving parts today, but I think I like them all.
See you at the game, and, as usual, we'll have your full Pre-Gamin (and series preview) for you before game time (1:20 CT).
---
Latest from Bleacher Nation: