The Cubs Haven't Seen Anything Like 2nd Rounder Burl Carraway in 10+ Years
The Cubs have had some notable and interesting second round picks over the years, many of whom reached the big leagues, and others who may yet: Daniel Vogelbach (2011), Duane Underwood Jr. (2012), Rob Zastryzny (2013), Jake Stinnett (2014), Donnie Dewees (2015), Cory Abbott (2017), Brennen Davis (2018), and Chase Strumpf (2019). Vogelbach was traded to the Mariners for Mike "Last Out of the World Series" Montgomery, so that's a clear win right there. Three other former second-rounders are current top-10 Cubs prospects (with Davis ranking No. 1 overall in our latest update).
Not a bad 9-year stretch for second-round picks.
They're not all winners, and that's not a surprise. Nor a disappointment. Finding future big leaguers in any round of the draft isn't easy, and the fall off after the first 10 picks or so is statistically enormous. You just have to take some big swings, and hope for the best. And, of course, even under the most ideal circumstances, top prospects can take 3-4 years to reach the pros. That's just the nature of baseball.
With their second round pick in the 2020 MLB Draft, the Cubs are hoping not only that they've found another "winner," but maybe also an exception to that whole 3-4 year thing.
Do you remember how excited we are about Burl Carraway?
Cubs 2nd Round Pick Burl Carraway is a Baseball Rat with an Elite Arm Who Could Rise Very Quickly Through the System https://t.co/ejhYXNog23 pic.twitter.com/8U8yxzyJ0u

— Bleacher Nation (@BleacherNation) June 12, 2020
A left-handed pure reliever like Carraway is not a very typical second rounder (for about a million reasons), but from the way new Scouting Director Dan Kantrovitz tells it at The Athletic, it was basically a no-brainer (emphasis mine):
"It was really unique, to say the least," Kantrovitz said. "We hadn't seen anything like it from a draft perspective in the last 10-plus years when it comes to his pitch-data profile. There are dominant characteristics of both his fastball and breaking ball that are elite, even when it comes to major league standards. The velocity is the obvious one, but then there's the deception, the spin rate and the angles as well. All that echoed what the scouts were telling us too. So at that point in January, we knew it was something pretty unique here."
[
Brett: When you talk about a lefty reliever that throws elite velocity with elite spin, throws with deception and at a challenging angle, you know there's a particular reliever that comes to mind. I'm not gonna make the comp, because that's brutal to do to a kid (besides, Michael does it below anyway), but I mean, there's a certain big league reliever that jumps into your mind. How could it not with that description?
]
Kantrovitz and article author Sahadev Sharma also used a dominant 2.2 IP performance – during which Carraway retired eight straight batters, fanning five (including first-round pick Aaron Sabato) – to better illustrate the point: "The way that Burl went through that lineup … the way our scouts described it was as impressive of a scouting description as I've heard on an amateur pitcher in a long time."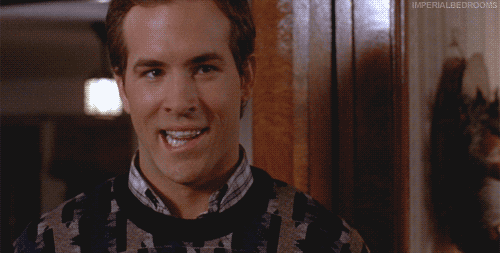 Excuse me. 
What remains unknown here is the tenor and moderation of our new scouting director, Dan Kantrovitz. I have no reason to believe he'd be overzealous in his review of Carraway, but how can I not guard myself against comments like this: "Arguably, from a stuff standpoint, it's the best in the draft … He's not just going to be just a fast-moving bullpen arm. He's got a chance to be an elite bullpen arm."
I … like. What? Best stuff in the draft? Elite bullpen arm? Oh my.
And as if that weren't enough, Kantrovitz doesn't intend to cap his ceiling as an elite one-inning guy. In fact, he seems to suggest Carraway could follow in the path of the game's most elite two-inning relievers, the type popularized by names like Andrew Miller, Josh Hader, and Kenley Jansen: "We did a study on his stuff and how it changed over time, what we saw was that it was more effective in some cases after he got up for the second inning." Kantrovitz went on to say that he does not want to pigeonhole Carraway as a one-inning guy, because the potential is there for much more. Er, well, one inning more, I'd guess.
And even the most basic criticisms of his game come off as compliments.
On three separate occasions, Carraway's command comes into question, with warnings that he's never going to be a guy that's "painting the corners," even when he's at his best. But in the same breath, Kantrovitz explains that it'll be something we'll "happily" live with, given the bigger picture (i.e. a guy who just attacks the zone and dares batters to hit him).
Our guy, Bryan, noticed something similar:
The thing I liked from the Burl tape I've watched: he seems to be that reliever that pisses off hitters that little bit extra. He's afraid of no one and comes right at everyone. Going to be fun to watch him get big outs in big games. https://t.co/LHrUH4b9JQ

— Cubs Prospects – Bryan Smith (@cubprospects) June 17, 2020
This is still a second-round pick with reliever upside, who hasn't yet thrown a single pitch as a pro, so I don't want to go too crazy on the drooling. But I also can't help myself. For so many years, we've watched jealously as other teams across the league take advantage of truly elite relievers in ways previously unimagined. Don't we all know by now what it's like to go into the 8th inning with a deficit against the Brewers and a fresh Josh Hader? Don't you remember what it was like to face the Reds with Aroldis Chapman standing on the mound in the 9th? It's intimidating. It's defeating. And it's exactly the sort of luxury the Cubs have overpaid to acquire each year they contend.
Normally you can't (or, rather, don't?) draft a guy with the expressed intentions of turning him into one of those relievers, but the Cubs may have landed one here in 2020. And the best part is the Carraway could be a factor as soon as this season if things break the right way. And if not, 2021 is just around the corner.
It's a gamble of a pick – there's no doubt about that – but I love the risk, because I'm dying for the upside. If Kantrovitz is right and Carraway has near-term, true-elite reliever potential, I can't wait to see him in action.
---
Latest from Bleacher Nation: