Jed Hoyer Speaks: Cubs Will "Certainly" Have Conversations About Extending Happ, and Other Financial Comments
GM Jed Hoyer jumped on 670 The Score today to discuss his Cubs team and eventually, you'll be able to catch this the full recording at 670 The Score. But until then there were two big items that jumped out at me as I listened, and I wanted to pull out to discuss: An extension for Ian Happ and the financial picture for 2021 and beyond.
Happ's Arrival and Potential Extension
Jed Hoyer spoke about Happ on two separate occasions in this interview, once about his offensive explosion/meaning to the lineup and again about a potential extension later on, but we'll just collapse those two convos into one section here.
So how's it been to watch Happ from the front office? "It's so nice to watch a guy leadoff a game and hit a double or a homer, we haven't had that in three years."
Haha. ha. ha. ha. …. ha.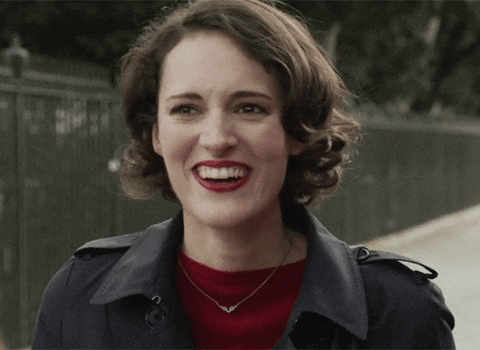 Hoyer then joked that the Cubs had a laugh when Kyle Schwarber went 0-5 filling in at leadoff for Happ a week ago, because Oh no! We're back at it again. 
Happ looks like a totally different hitter at the plate and is getting to pitches he never got to before. Hoyer wants to give him credit for realizing that in order to advance as a player he needed to make serious adjustments. He concluded by saying that Happ is so talented, has so much power from both sides, and so much plate discipline.
Now, as for an extension … there's actually some good news. Hoyer clammed up a little bit in this section and you could tell he was choosing his words very carefully.
He said, from a makeup standpoint, Happ is the kind of person you want to bet on. Seeing as how he went to Triple-A, put in the work, came back and dominated, I'm not surprised to hear that from Hoyer, who continued … "He's willing to make adjustments, he's a wonderful person. I think, certainly, we will have those conversations. We'd love to have him in a Cubs uniform for a long time."
Asked about a contract extension extension for Ian Happ, Jed Hoyer said #Cubs "certainly will have those conversations" and "we'd love to have him in a Cubs uniform for a long time."

"Certainly from a makeup standpoint, he's the kind of person you want to bet on," Hoyer says.

— 670 The Score (@670TheScore) September 10, 2020
Beyond that, Hoyer went on to compliment Happ on not only the way he plays the game, but also the way he represents the Cubs. Plus, "there's nothing better than having a switch-hitter at the top of the line that can not only hit for power but seems like he's always on base in front of the other guys." Sounds good to me!
Now, of course, extending Happ after this monster 80-90 game stretch (going back to the end of last season), could be a bit of a risk, but that's how these things go. You either have to extend him before he breaks out or pay a little more to keep him around once he does. The Cubs have not had a ton of success with this in the past (sometimes for the better, sometimes for the worse), but I'd rather see Happ locked up. There is, of course, not much of a rush, as Happ, 26, still has three years of team control after 2020. The Cubs could afford to wait to see what he does in 2021 … but it could end up costing them.
Financial Realities
According to Hoyer, you can't look at the massive deals being handed out in the NFL and compare it to the MLB. The NFL has only 8 home games in a regular year and so a much larger portion of their money is derived from their massive TV deals. MLB teams have 81 home games and a much more significant portion of their revenue from game day services. The Cubs, in particular, have been hit hard and forced to make internal layoffs as a result. But worse, they have "no sense of what 2021 is going to look like." Specifically, are there going to be fans in the stands? It's a really hard question to answer, but a very crucial one that led to some tough comments.
In general, Hoyer said that … If there are limited fans or no fans in the stands next year, certainly from a financial standpoint, 2021 is going to be another dark season for not only the Cubs, but all teams.
He did say that even good news now could brighten up the financial picture for next season, but that sort of underscores a different point that I want to make very specifically: If the world gets a vaccine after the offseason is complete, then the financial flexibility the Cubs front office will regain will not have made an impact on their offseason decisions. By contrast, if they get some sure-fire news at the outset of the winter, even without actually generating new revenue (yet), they could do more to improve the roster before next season.
So, if you're looking at the way the vaccine story interplays with the baseball offseason story, we're not only in a race to find a vaccine before the start of 2021, we're in a race for the announcement of a vaccine before the start of 2021 … before the start of the offseason. The organizations that have higher confidence than others may wind up much more aggressive.
The Tidbits
•   Hoyer knows the Cubs offense is struggling and inconsistent, but he also looks around and sees a bunch of all-star and MVP caliber players. His eventual implied point there being: with just 45 games in the book, it's just not a guarantee that good players are going to perform at levels we've come to expect. In a 60-game season, there just isn't enough time. Now, they're just hoping that the right guys can get hot all at the same time. But in a 60-game season, some guys just won't get hot.
•   The great start to the season was fueled by starting pitching, but lately that's been Yu Darvish (and Kyle Hendricks) carrying the Cubs. Hoyer was encouraged by Alec Mills' latest start and cites the 14 games in 13 days stretch as really grinding the pitching into the ground. He is most hopeful that Tyler Chatwood and Jose Quintana, both throwing, can still have an impact this year.
Jed Hoyer on the injured Jose Quintana and Tyler Chatwood: "We're hopeful both of those guys can still play a meaningful role for us this season."

— 670 The Score (@670TheScore) September 10, 2020
•   Jason Heyward's approach at the plate this season has been "sensational." He's not chasing pitches, he's working deep count at-bats, and he's been driving the ball all over the field. (Michael: Heyward actually has been pulling the ball FAR more than he ever has in his career, so … Hoyer's not exactly correct about this one, but I think we can all agree Jason Heyward has rocked.)
•   Where would the Cubs be without Jeremy Jeffress? Who knows, but it wouldn't be good. So what led to his signing back in February? Was it Theo? Was it Jed? NOPE! It was Pitching Coach Tommy Hottovy. According to Hoyer, Hottovy and Jeffress go way back (they used to be roommates in the minor leagues) and Hottovy was "bullish" on Jeffress, which helped the Cubs pull the trigger on a deal. Hoyer went onto to say that Jeffress has looked good since Day 1, he doesn't rattle, he doesn't scare, and he makes big pitches in big spots. "He's a rock back there for us. It's very fun to see."
---
Latest from Bleacher Nation: