Not Even Divine Intervention Could Prevent Bears QBs from Ranking Dead Last in the Super Bowl Era
It's no secret that the Bears' quarterback issues are deep-rooted and frustrating as all heck.
But seeing it put in this light really drives it home:
https://twitter.com/DickersonESPN/status/1275060469087309825?s=20
ESPN ranks the Bears' quarterback situation as the worst throughout the Super Bowl era. We're talking about 54 years of football that has come and gone with mostly less-than-desirable quarterback play. The Bears have had 48 quarterbacks start at least one game since the merger in 1970, according to Pro Football Reference. That group has featured one Super Bowl champion (Jim McMahon), two signal callers who earned Pro Bowl recognition (McMahon, Mitchell Trubisky), and has had no shortage of players who were disappointing for one reason or another.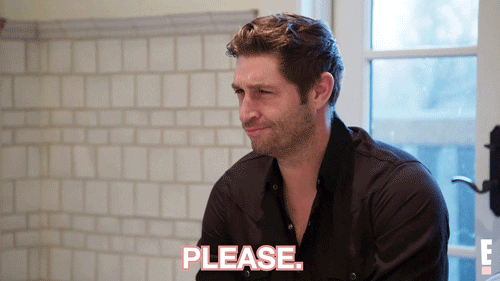 But one anecdote in the accompanying story by Jeff Dickerson takes the cake. In catching up with Don Pierson, the Hall of Fame writer and team historian who covered the Bears and the NFL for generations, Dickerson unearths a story that shows how not even divine intervention could overcome the bad mojo working against Chicago's football team.
Pierson tells the story of Rusty Lisch, a quarterback who is described as "a very religious guy" and whose play was so poor (HOW POOR IS IT?) … Whose play was so poor it led to Head Coach Mike Ditka pulling him from the game while cussing up a storm.
But here's where it gets good.
An injury later in the game forced Ditka to call on Lisch to return to action. Except there was one problem …
"Well … Lisch won't go back in," Pierson recalled. "Ditka was furious, 'What do you mean he won't go back in?' The assistant coach tells him, 'Mike, you can't talk to Rusty like that.' On the plane ride home, Lisch is reading the Bible and Ditka walks up to him and goes, 'I hope there is something in that book about job opportunities, because you'll need one on Monday.' Lisch responded by bringing Ditka a rosary on Monday to try to calm him down."
Sigh. Not even a call to a higher power could help matters.
That is just one tale that details everything that has gone wrong for the Bears in their journey to find quarterbacking excellence. Ill-advised trades. Reclamation projects that went unfulfilled. Draft picks who didn't live up to the hype. Wily veterans with prior success at previous stops. Wet-behind-the-ears up-starts with nothing to lose. And everything/anything in between. It's all covered. So if you want to jog your memory as to how the Bears ended up where they are today, by all means, this is the story for you.
---
Latest from Bleacher Nation: