Who'll Be the Next Face of the NBA? Draft Due Diligence, a Better 2021 Class, and Other Bulls Bullets
Got to run to the grocery store later, let me know if you have any good dinner recipes I should try this week! The girlfriend and I have been trying to mix it up.
•   Mr. Michael Cerami (that's what he makes me call him … what a jerk, right?)* asked a solid question in our BN group chat this morning: Who will be LeBron after LeBron? In other words, who will be the league next bonafide, definitive No. 1 star. We've had Magic, Bird, Jordan, Kobe, and LeBron (I think you can also throw Steph, KD, and maybe Giannis – if he wins a ring – into the conversation), and it's only a matter of time before we have another name to add to that list. In terms of media response and fandom, Zion Williamson appears to be headed in that direction. The guy is the most hyped NBA athlete since LeBron came into the league back in 2003. But let's pretend it's not Zion for a second. Let's pretend injury trouble persists and his staying power isn't nearly as long as many of us had hoped. Who's on deck? Well, immediately we turn to likely 2019 rookie of the year and No. 2-overall draft pick Ja Morant. During his very first season in the league, he pretty much single-handedly turned the Grizzles into a playoff contender in the western conference (no small feat). As it's become a shooter's league, it's also become a guard's league. Morant has the personality, savvy, and skill set to rise through the NBA ranks, but his ceiling kind of feels like the next Chris Paul (not as much in terms of play-style, but rather career arc). If that's the case, it's hard to say he'll be the league's next *guy.*
* Michael: Hey, Eli …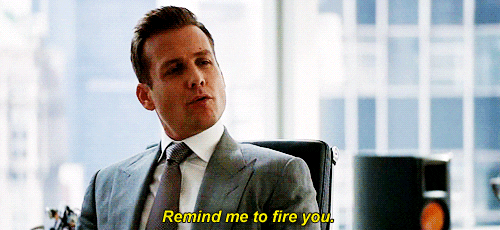 •   The other names we have to throw into the mix are Jayson Tatum and Luka Doncic. Both have proven they can carry a team toward success at a very young age, but can they (1) become consistent title contenders and (2) become marketable personalities? In my opinion, Doncic is closer to both. Of course, there is also the possibility that the next true face of the NBA isn't in the league yet. And perhaps it'll take some time before we know for sure who this person will be. After all, the NBA might as well be a turducken – a delicious experience stuffed with so much good stuff. The league has endless talent, it's becoming harder and harder to stand out among the rest.
•   The Athletic's latest NBA power rankings put the Bulls at No. 26. I can't fight that number too hard, but I will say they shouldn't be two places behind the Hawks. Chicago crushed Atlanta three times this season, winning 113-93, 136-102, and 116-81. Give me the Bulls.
•   For what it's worth, I haven't seen Isiaha Mike crack a Top-100 list yet.
Isiaha Mike tells me that he has interviewed with the Chicago Bulls. He averaged 14 points during his 2019-20 season with SMU.

Isiaha recently signed with the German BBL club Chemnitz Niners and will make a decision early October on whether to remain in the 2020 NBA Draft.

— Daniel Greenberg (@ChiSportUpdates) August 3, 2020
•   What this tells us is the Bulls are just doing their due diligence. If this were a normal offseason, Mike probably falls under the category of players who would come in for a workout and try to land a training camp invite or G-League gig.
•   Speaking of the draft, it's never too early to start thinking about the next draft! In my opinion, for those teams looking for a franchise-changer, 2021 offers a far more intriguing talent pool than 2020.
Also updated the ESPN 2021 mock draft, which now features a huge number of upperclassmen college basketball stars who shunned the uncertainty surrounding the 2020 pre-draft process to return to campuses https://t.co/9W5htkLdKb

— Jonathan Givony (@DraftExpress) August 4, 2020
•   I tweeted out this thought earlier today, but I'll reiterate it: The fact that players don't jump to defend Jim Boylen should tell this organization all they need to know about his effectiveness. Every player gives a professional, yet beat-around-the-bush answer when asked about their head coach. Boylen doesn't connect with these players, and that means he isn't the right man for the job. Period.
Tom Satoransky was asked by a young fan about Bulls coach Jim Boylan: pic.twitter.com/lVbhResxTh

— Lukas Kuba (@Luke_Mellow) August 4, 2020
•   We all make bad choices (I'll put myself on blast and reshare this … I was young and trying to have hope, okay!?)
oh no lol https://t.co/3ytiW2R7cE

— Jason Patt (@Bulls_Jay) August 3, 2020
•   Bruh, stop trying to be MJ.
LeBron James on the 1 seed: "They said I couldn't do it. I'll enjoy this one. They said I can't do it." https://t.co/18zbERgOG9

— Andrew Greif (@AndrewGreif) August 4, 2020
•   I'll just leave this here …
— Bleacher Nation Bulls (@BN_Bulls) August 4, 2020
---
Latest from Bleacher Nation: