At Least Aramis Ramirez Recognizes He's Horrible Right Now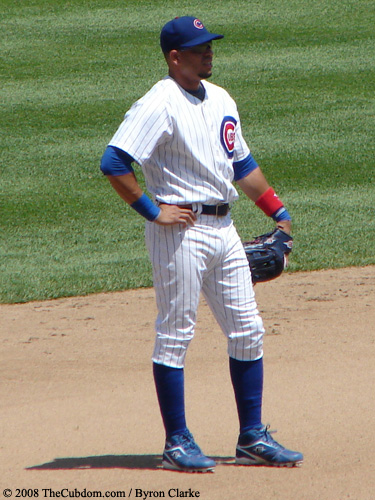 The Chicago Cubs' offense has been supremely pathetic on the young season, and although there are many culprits, none is more notable than the guy who is supposed to be the Cubs' most reliable hitter: Aramis Ramirez.
"I'm a cleanup hitter," [Ramirez] said. "I have to produce. And if I don't produce the team's going to struggle. That doesn't mean it's going to show up every day as wins or losses, but obviously, if I do good, there's a pretty good chance for us to win the game. And if I don't produce — when your cleanup hitter isn't producing — it's going to be tough for the offense to get going."

How tough?

Ramirez, who's one of the top two hitters on the team and its best clutch hitter in recent years, is hitting .157. He was bumped from cleanup to fifth in manager Lou Piniella's new-look lineup for left-handed pitchers and went 0-for-4 with four runners left on base.

More telling, he has more than twice as many strikeouts (17) as hits (eight). And when he struck out leading off the first, he matched his highest April total as a Cub, with 11 games left in the month. He's just one off his career high for April, in 2003 in Pittsburgh, when he was 25. CHICAGO SUN-TIMES.
With Ramirez, it isn't simply a lack of production that's troubling. Watching him at the plate, it's clear that he's just not feeling it right now. His swing – a slow, lumbering hack – looks nothing like the Ramirez swing we've come to know and love. He appears to be having trouble catching up to mere 90 mph fastballs, while all the time trying to hit 15-run homers.
Though I'm not trying to absolve Ramirez, isn't this the kind of thing that huge money hitting coach Rudy Jaramillo was brought in to address? Isn't it concerning to anyone else that Jaramillo shows up, and now not only is the Cubs' best hitter not producing, he's not producing because his swing looks like shit?
It's early. I'm reserving serious judgment for late May, at the earliest. But it's concerning.
---
Latest from Bleacher Nation: