Yu Darvish Able to Throw on Field Today, Will Throw Off the Mound Again in St. Louis
Although I'm almost never criticized for my work here at Bleacher Nation or on Twitter (lol), when I am, it's usually for being too optimistic about things. But what can I say, I'm a pretty positive guy.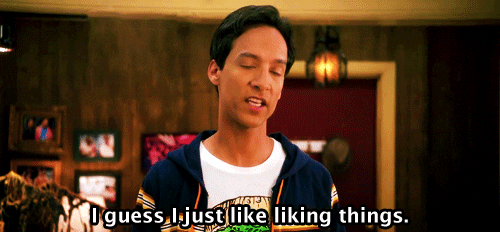 But even I couldn't control my feelings of doom and gloom today, as we woke up to news that both Kris Bryant and Javy Baez were sitting out of the starting lineup with injuries, while the Cubs' pitching coach, Jim Hickey, revealed that closer Brandon Morrow was not likely to return as soon as his time was up this weekend. Throw in back-to-back losses and a couple trades not going the Cubs' way, and it was a dark morning.
But it's not all bad news, Cubs fans, because as the day went on, the more we learned about Yu Darvish's bullpen session yesterday. And it's more or less good stuff! For example, here he is throwing in the outfield at Wrigley late this morning:
Yu Darvish is back on the field throwing after his short bullpen session yesterday. #Cubs pic.twitter.com/DRdc19QHPc

— Gary Cohen (@GaryCohenVL) July 25, 2018
Why does that matter?
Well, when we checked in on Darvish – via Hickey's comments on 670 The Score earlier today – we learned a couple things. First, Darvish threw 16 pitches yesterday and didn't feel any immediate discomfort. Second, if he felt good today, he'd throw another bullpen session (this time 35-40 pitches) sometime soon. We obviously don't yet know exactly when that next bullpen session will be, but I can tell you with some certainty that Darvish would not be out there throwing if there was *any* discomfort or pain to report today. So that's a good sign.
And as for the timing on that second bullpen session, Joe Maddon says it could come this weekend in St. Louis. If that's the case – and it goes well, Darvish is probably looking at one more (a third) bullpen session before 1) facing live hitters in a controlled environment, and then 2) heading out for a rehab assignment.
There are a lot of steps to get through – and as we saw last time, nothing ever goes according to the plan – but Darvish seems to have cleared at least one hurdle in this second rehab process. From my perspective, getting him back for the entire month of September should be the hope/goal – that way, he can show the Cubs front office and coaching staff what he's got for October – with anything before that being gravy.
---
Latest from Bleacher Nation: