David Bote Got an Early Endorsement from David Ross
Until Kris Bryant comes back from his second stint on the disabled list or the Cubs *adjusts glasses, shuffles papers around* trade for future Hall-of-Famer Adrian Beltre, we might see a whole lot more of 2018 fan-favorite David Bote.
And why not? The kid rocks.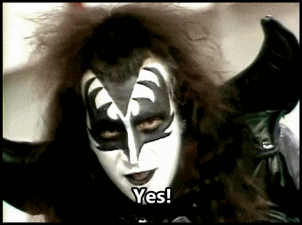 Through his first 31 games of the season (82 plate appearances), David Bote has slashed .338/.427/.529 (154 wRC+) while playing solidly above average defense at first, second, and third base. Indeed, it may be hard to believe – and, of course, WAR is imperfect and can always go down – but his 1.2 fWAR this season is just barely behind Albert Almora (1.3), Ian Happ (1.3), and even Anthony Rizzo (1.5 WAR) for the year. That's how good he's been in such a tiny sample.
Obviously, there's not exclusively good stuff to pull out of his stats – and, of course, it has been a really small sample – but I think it's probably time that we re-adjust our pre-season beliefs about this kid. Because I'm willing to bet most of us didn't even know who he was before the start of the season (Cut to: Luke rolls his eyes).
But maybe we would have, if we only listened to the one and only, David Ross.
According to Joe Maddon, David Ross came into his office during Spring Training in Arizona this year to tell the Cubs manager about how awesome David Bote was. "David Bote revealed to David Ross that he kinda had what it takes to be a part of this group," Maddon said via NBC Sports Chicago. "Bote is definitely his own man. No question about it. You can converse with him, he's gonna come back at you with a well-thought-out response."
In a great read at NBC Sports Chicago, Tony Andracki shares quote after quote after quote of the love and adoration Joe Maddon and others feel for David Bote's abilities on a baseball field and demeanor off it. And from the sounds of it, Ross was pushing Bote since February and March!
I really don't want to share too much more from the article, because you should really just go and read it for yourself. But to close, I'll leave you with the sort of quote that perfectly exemplifies Bote's on and off-field awesomeness. When asked whether he thought his career would ever go this way (batting in the middle of a lineup for the NL's best team), Bote said: "Man, the little kid inside me would've said, 'You're out of your mind, but then in my own head, too, it's like, 'Let's do it.'"
Let's do it.
---
Latest from Bleacher Nation: