The Cubs Want Versatile Position Players? Let's Find a Couple Attractive Ones in Free Agency
Versatility has become synonymous with the modern Chicago Cubs, and you have to believe that's something they're very proud of. Their manager, Joe Maddon, has long depended on moving guys around more than most, and we've seen the value in having a roster like that over the last four years.
Guys like Ben Zobrist, Ian Happ, Javy Baez, Kris Bryant, Willson Contreras, Victor Caratini, and David Bote have all played many different positions successfully over the past few years. And we're not just talking about moves from left-to-right field, either. Each of those players is either capable of moving between the infield and outfield, or, at least, covering a premium position like shortstop or catcher, in addition to another spot.
Of course, positional flexibility is also something that tends to build on itself, right? In other words, if you have a manager who loves to move players around, prospects might begin opening themselves up to multiple positions and the front office might target players who can be best utilized on a roster with so many moving parts (and a manager who thrives in that capacity).
Needless to say, at this point, Cubs rumors like this are not much of a surprise:
Baseball exec after some meetings with different teams . " Cubs and White Sox are looking for bullpen help. Sox are seeking a starter who can bring some experience to their rotation .Cubs looking for versatility in position players"

— Bruce Levine (@MLBBruceLevine) November 7, 2018
We'll table the bullpen component for now (every team is looking for bullpen help), and instead focus on the "looking for versatility in position players" angle. I'll note, upfront, that nothing says that these "versatile" position players necessarily have to come out of free agency. Trades are always possible – indeed GM Jed Hoyer said that's where the Cubs focus might lie this winter anyway – but certainly much more difficult to predict as definitely available.
Free agency features a couple guys that clearly fall into this category and could be a fit for the Cubs (versatile, and at a minimum can cover the middle infield), and we want to focus on the two of them right now: Marwin Gonzalez and Jed Lowrie.
Marwin Gonzalez
Perhaps the pinnacle of versatile free agents available this winter is Marwin Gonzalez. Mike Petriello (MLB.com) recently dedicated an entire post on how his unique versatility might make him especially attractive to teams throughout the offseason.
You are reminded instantly of when the Cubs pursued Zobrist a few winters ago.
Gonzalez's best season came in 2017 (144 wRC+, 4.0 WAR), though it looks like a bit of an outlier in retrospect. He's usually an above average hitter, but his next best offensive season (111 wRC+, 2015) isn't anywhere near his 2017 numbers. Last year, Gonzalez finished with a 104 wRC+ and 1.6 WAR overall. He played first base, second base, shortstop, left field, and center field, and is a switch-hitter. At just 29-years-old, he's also on the younger side of typical free agents.
MLB Trade Rumors predicts a four-year, $36M deal with the Twins this winter, though the Cubs are mentioned as a fit.
Jed Lowrie
At 34 years old, Jed Lowrie is much older than Gonzalez, but he is also a switch-hitter and can still play both second and third base (plus shortstop in a pinch, though it's been a while). He may not seem like the most attractive target on the surface, but the 119 wRC+, 3.6 WAR and 122 wRC+, 4.9 WAR in 2017 and 2018 might do something to change your mind, especially if you believe in his defense at second base, which the advanced stats very much did this season (5.6 UZR/150 is very solid).
He's not really an outfielder, but I think the ability to play second, cover third occasionally, and be a back-up shortstop in a pinch is more than the required versatility, especially for someone whose bat is still mostly rocking.
Lowrie did fade down the stretch a bit, but even in a brutal September, he walked 14.0% of the time and struck out only 16.8%. He's probably going to be a pretty useful, relatively cost-effective player in 2019.
MLBTR: 3 years, $30M with the A's (though the Cubs are mentioned as a possibly interested party).
Other than these two guys, you could say there aren't really a ton of attractive, versatile options out there who could handle the middle infield. Manny Machado could play shortstop and third base and Bryce Harper could play in the outfield corners or at first, but there's been no indication – lately – that the Cubs will be involved with either guy, so I suppose it's not entirely worth exploring.
Brian Dozier could be an interesting bounceback candidate, but he's more second baseman than versatile guy (hasn't played anywhere else since 2012). Josh Harrison has really fallen off at the plate. Asdrubal Cabrera can still hit a bit while handling second, short, and third, so maybe he'd be the next guy you'd look at? He was pretty bad in the second half, and, like Lowrie, is not a young guy (33 next week).
I know. I know. This is not a conversation that is knocking your socks off at the moment. But, hey, a nice versatile addition could still be a really good move overall for the positional group next year, even if not an impact bat.
Wow … this offseason is so much fun.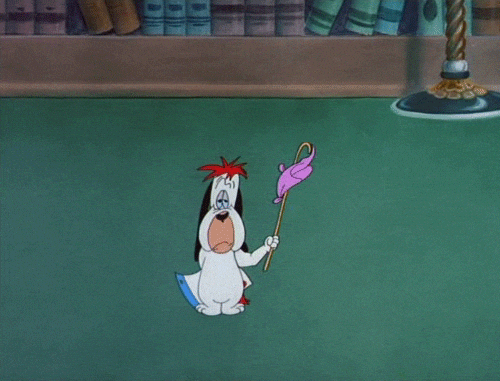 Brett Taylor contributed to this post.
---
Latest from Bleacher Nation: