MLBTR Free Agent Projections and Predictions Not Too Aggressive for Cubs – Gibson and Harris
Yesterday, Brett explored FanGraphs' first attempt at projecting the market, so today we'll take a look into the best effort that MLB Trade Rumors could put together. Mostly, these are just enjoyable ways to get a sense for who is available in what ranges, but, if you familiarize yourself with as many of these lists as possible, you also tend to end up with a pretty good sense of what's to come.
MLBTR's version also projects players to teams, which is not necessarily super accurate in its predictive power, but again, does give you a sense where their staff sees various teams shopping.
For the Cubs, from MLBTR's perspective, that means RENDON or COLE or STRASBURG, right?!?
Nope: Kyle Gibson … Kay. The first/best of the top-50 free agents MLB Trade Rumors projects to the Chicago Cubs this winter is Kyle Gibson (19th ranked) at two years and $18M. I can tell you right now, if the Cubs' biggest move of the offseason is a Gibson signing, there'll be riots – perhaps exclusively in comment sections and on Twitter, but RIOTS THERE WILL BE!
That's not to say there anything wrong with Gibson, 32, in particular. He certainly fits the front offices's mold:
Former top of the first-round pitching prospect, who slid to the back of the first round with injury concerns (was, at one time, seen as a future ace)
Had Tommy John surgery
Great ground ball rate (51.5% for his career!)
Good control (career 8.4 BB%)
No strikeouts (career 18.0 K%)
Manages contact, but allows too many home runs
I genuinely believe there's a version of Gibson that could help the rotation-needy Cubs (for cheap!) in 2020, but as the biggest and best free agent signing of the winter … woof. It's like Daniel Descalso 2.0 (i.e. maybe there's a chance it works out, and that's fine, but as the guy, it is wholly underwhelming).
There's also Will Harris, projected to the Cubs for two years and $18M.
Harris, 35, is marketed by MLBTR as "the best MLB reliever you've barely heard of," and he's certainly got the stats to back that up: 2.36 ERA from 2015-2019 (4th in MLB). But he'll also turn 36 years old during the 2020 and is a righty with a 92-MPH fastball, who specializes in weak contact and ground balls. In that respect, he's also very "this front office" … circa 2015.
Don't get wrong, though. Harris would actually be a legit pickup for the bullpen. But I was just hoping for a little more pizazz from MLBTR.
But fret not, friends. Because while the Cubs may not have been pegged as the ultimately destination for any of the remaining or more attractive free agents, they are mentioned as possibilities for several big fish. For example …
Gerrit Cole: 8-years/$256M – Angels
MLBTR projects Gerrit Cole to the Angels for a whopping eight years and $256M. But while I think that final price tag is a touch high, I do agree that Cole will beat David Price's current total dollars record for a pitcher ($217M). I disagree with them in that I think it'll be tough to beat Zack Greinke's $34.4M AAV, if he really wants an eight-year deal, but it's certainly not out of the question – neither are the Angels (lucky Joe Maddon).
But I promised a Cubs connection and here it is: "[The Angels] could be joined by the Yankees, Dodgers, Nationals, White Sox, Twins, Phillies, Rangers, Cubs, and more in an ownership-level pursuit that seems likely to drag into the new year." How you do like those odds?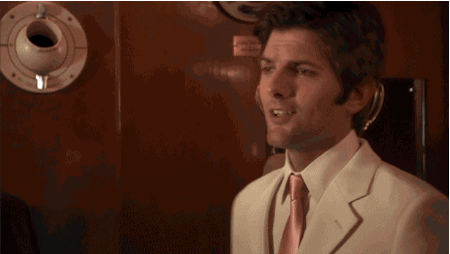 Moving on …
Anthony Rendon: 7-years/$235M – Nationals
While I believe Rendon could/will eclipse the $200M mark, I doubt he ends up with $235M and if he does get that from the Nationals, it won't be in actual value. For a deal to be worth $235M from the Nationals (who basically defer every single one of these big money contracts), it would have to have price tag of $255M or more. I just don't see it happening at that level.
But I do think the Nationals are a legitimate landing spot. Remember, though, Rendon was apparently looking for a shorter-term, high average annual value deal, which could bring the Dodgers squarely into view (they offered something extreme and similar to Bryce Harper last year).
The Rangers, Phillies, Braves, Cardinals, and Angels are considered suitors. The Cubs, according to MLBTR, are NOT (breaks my heart).
Stephen Strasburg: 6-years/$180M – Nationals
Lucky Nationals, eh?
I tend to think this contract feels a touch high, too. To be sure, Strasburg opted out of four-years and $25M in AAV, so you can probably expect him to beat both the years and dollar amount, but I'm thinking something like 5-6 years at $27.5M is the cap here. With another, better ace available on the market plus a huge crop of free agent starting pitchers, I just don't think you'll have to pay $30M a year for Strasburg right now.
The Nationals, Phillies, Dodgers, Yankees, Twins, White Sox, Rangers, and … Cubs are mentioned.
Other
Zack Wheeler is projected to get five years and $100M, which also feels a touch high given his extensive injury history. Then again, he's just 29-years-old and is coming off back-to-back 4.0 WAR seasons. MLBTR has the Phillies as the destination, but mention the Cubs (along with literally 15 other teams) as part of his "robust market."
Nicholas Castellanos IS PROJECTED TO CHICAGO … but the wrong side of town: White Sox, four years/$58M. If that's all it takes to get Castellanos (and I think that's a reasonable deal for someone who will play next year at age 28), but he ends up with the Sox … boo. The Cubs are mentioned as an option, for what it's worth, but they're alongside the Marlins, Reds, Giants, D-Backs, Padres, Indians, and Angels. Note that the FanGraphs projections for Castellanos were a similar four years and $56 million. Interesting to see consensus there for a guy whose comps and statistical projections could take you anywhere from like a $33 million guarantee to a $100 million guarantee. Still think he's a tough one.
Will Smith is the top reliever on the market, with a projected three-year, $42M deal with the Twins. That actually strikes me as about right in terms of dollars and landing spots. I'd love the Cubs to get involved – and they are in the list of potentially interested parties – but I just don't see it happening, especially given the draft pick compensation.
Daniel Hudson is projected to the Nationals at two years and $12M, but the Cubs come in for a mention. Meanwhile, Pedro Strop is projected to the Red Sox for 1 year and $5M.
Other than that, the Cubs are mentioned in the interested parties of several more starting pitchers including: Hyun-Jin Ryu (3/$45M), Wade Miley (2/$16M), Rick Porcello (1/$11M), and Josh Lindblom (2/$8M).
---
Latest from Bleacher Nation: