Why Hendricks Gets So Much Movement, Darvish's Contract, Funniest Sports Moment, and Other Cubs Bullets
I knew there was no way this thing was going to be fully settled last night, given how many ballots were going to still have to be counted after yesterday, but even being prepared for this to be dragged out … it's different than actually slogging through it. From the bottom of my heart, I mean it: to all of you who are following the election closely, I hope you find a way to zen yourself through the next week+. Almost nothing positive for your bodily systems can come from the endless ups and downs and proclamations and surprises and so on, and everything you find out in *this* moment could quickly be undercut by the *next* moment. Then again, I guess we're all here because we're sports fanatics, so maybe we instinctively crave that kind of jolting around of our systems.
Speaking of sports …
•   Bryan recently sent me an INCREDIBLY nerdy write-up from Driveline, and although I enjoyed it very much, it's so deep and technical that I'd do a brutally incomplete job if I tried to sum it up. Let me at least give you the captivating, thought-provoking intro, and then you should go read the whole thing:
Chances are that if you're reading this blog post, you've had the fortune of watching a Mariano Rivera cutter, a Roy Halladay sinker, or a Pedro Martinez changeup – generational pitches that seemingly defied the naked eye as they approached home plate.

Beyond having elite movement profiles, the three pitches above are probably best known for possessing "late" movement– the label often used by scouts, coaches, and players to describe pitches that seemingly change direction just before crossing home plate.

If you talk to most scouts who have racked up countless innings behind home, they'll often tell you that this late, darting movement is a prerequisite to a plus pitch. Not only do scouts believe late movement on a pitch exists – it's often what they look for when evaluating a given pitcher.

However, if you talk to most physicists, they'll tell you that late movement is nothing more than an optical illusion – a function of Newton's Second Law that deceives us into thinking a new force has been imparted on the ball mid-flight when, in fact, a pitch was moving exactly how we'd expect it to given the spin, release point, and velocity parameters of the pitch itself at ball release.

With such a gap between experiential and theoretical knowledge, what gives? Are there other forces in play that affect ball movement and have gone unnoticed after all these years? If so, are these forces significant, trainable, and noteworthy – or are we just getting caught up in an optical illusion?
•   Yes, the article is attempting to precisely articulate and apply a previously-undescribed "other force in play that affects ball movement." Specifically, the "seam-shifted wake," which has to do with the way the seams on a baseball can cause unexpected late movement on a pitch if the pitch is intentionally thrown in such a way as to expose the seams on one side but the flat part on the other side (this can reduce the spin efficiency, but in the right circumstances, that actually makes for MORE of the desired movement, not less). There. That's my likely terrible attempt at summing up the extreme technical stuff that you'll find in the article. You can get even more technical in the research space where the seam-shifted wake was first discovered.
•   The Driveline piece specifically digs in on this effect with respect to sinkers (aka two-seamers or one-seamers), and notes pitchers who get more (or less) movement on their sinkers than the observational data at release would otherwise suggest. And, surprise-not-a-surprise, one of the pitchers near the top of the list in all of baseball? Kyle Hendricks. Apparently, his sinker gets far more movement than you would otherwise expect if you were just observing his release, and it's because of this seam-shifted wake concept. A lot of other stud pitchers are in the top 20 just below Hendricks, including Max Fried, Sonny Gray, Jack Flaherty, and Adam Ottavino. Interestingly, one of the few starters ahead of Hendricks is Lance Lynn, and suddenly it makes a little more sense how he has been able to succeed so much lately throwing pretty much only fastballs. (Kyle Ryan is the only other Cub in the top 20. Interestingly, if the Pirates non-tender Joe Musgrove, he might become an even more interesting target now knowing that he, too, features this kind of sinker.)
•   Gordon Wittenmyer writes about myriad Cubs financial questions, and updates us with something on the escalators in Yu Darvish's contract: he gets a $1 million (not $2 million) escalator to his remaining salaries with a Cy Young win, *and* he gets a $1 million escalator for finishing in the top five. So he's already locked that one in, which means he gets a $3 million total bump in his contract, regardless of whether he wins the award next week. Good for him.
•   Air fryers, toys, Segways, bikes, cameras, headphones, and much more are your Deals of the Day at Amazon. #ad
•   Looks like the White Sox will have a radio home at ESPN 1000 going forward (per Robert Feder), which is going to make for some interesting overlaps in the talent shared there and at NBC Sports Chicago (most notably Dave Kaplan, an ardent Cubs fan). How White Sox-centric will ESPN become? Will they go the route of NBC and really push? We'll see.
•   I'm sure you can come up with plenty of Cubs options for this one:
What's the funniest sports moment you've ever seen?

— SB Nation (@SBNation) November 3, 2020
•   Pretty hard not to immediately think of this one: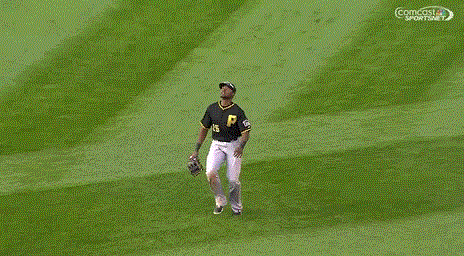 ---
Latest from Bleacher Nation: