The AL Wild Card Is Absolutely Bonkers and Could End Up in a Four-Way Tie
This American League Wild Card race will go down to the wire, and it's going to be an incredible weekend of baseball. I sure hope you've got an MLB.TV subscription.
🚨 CURRENT AL WILD CARD STANDINGS 🚨

New York 90-67
Boston 88-69
Seattle 88-70
Toronto 87-70
Oakland 85-73

The Mariners have been outscored by 50 runs this season … and they're a half-game out of the second AL wild card.

Believe indeed.

— Jeff Passan (@JeffPassan) September 29, 2021
Oh, and get this, if the Blue Jays beat the Orioles tonight and the Red Sox lose to the Nationals, we'll have a three-way tie for the second and final Wild Card spot heading into the last weekend of the season.
If #WeAreBlueJays win tonight & #DirtyWater lose, the AL Wild Card standings will look like this entering the weekend:

1. Yankees (90-69) +1
2. Blue Jays (89-70)
3. Red Sox (89-70)
4. Mariners (89-70)#SquadUp vs TB#WeAreBlueJays vs BAL#DirtyWater at WSH#SEAusRise vs LAA

— JP Fera™ (@Johnpaolo_Fera) September 30, 2021
So, Seattle, who was pretty much dead in the water, is now just a half-game behind the Red Sox for the second Wild Card spot with three games to play at home against the Angels. I guess they shouldn't have traded their closer Kendall Graveman after all (… like literally everyone said at the time).
Sure, on August 1, the Mariners were just 56-50 and projected to finish the season with an 82-80 record (that was good for just a 1.7% chance of making the postseason), but Seattle fans were understandably dumbfounded with the intra-division deal to the Astros, and the players weren't thrilled about it either.
This excerpt from a Mike Axisa column illustrates the confusion in the clubhouse:
Several players opted not to speak on the record about the move, but their anger was palpable. Sources said that equipment was broken and smashed while one player "went absolutely mad."

"Betrayed" was a word used often.

"Are you (expletive) kidding me?" said the same player. "It never changes. They don't care about winning. How do you trade him and say you care about winning? And you trade him to Houston? It never changes."
Mariners GM Jerry Dipoto said that the head-scratching trade to their division rival was part of a more extensive series of moves. Later that night, Dipoto traded prospects Carter Bins and Joaquin Tejada for left-hander Tyler Anderson. Anderson hasn't been great (4.50 ERA in 62 IP) since coming to Seattle, but Abraham Toro has posted a league-average 100 wRC+ and assumed the role of everyday second-baseman. Joe Smith has been pretty good (2.00 ERA, 8.59 K/9) since coming to Seattle.
Not to be forgotten here in this Wild Card race, the Toronto Blue Jays were staring down a 9.9% chance of making the postseason on September 1 and are now just one game behind the Red Sox for the second Wild Card spot. However, the Blue Jays might be in the best position possible this weekend as they're at home for a series with the Baltimore Orioles and could pretty realistically sweep the O's and squeak into the final spot on the last day of the season.
Unless, of course, the Orioles live up to their promise to the Mariners…
Absolutely, we do 😏 https://t.co/jRSDAkIoWL

— Baltimore Orioles (@Orioles) September 28, 2021
The lowly Orioles' social media person is leaning all the way into the spoiler role, and it's hilarious.
Spoiler szn has begun 😎 pic.twitter.com/oWF2bG35Ub

— Baltimore Orioles (@Orioles) September 11, 2021
The mentions tn pic.twitter.com/twbJYR7qCA

— Baltimore Orioles (@Orioles) September 29, 2021
But wait, the possibilities get even wilder!
If the Yankees go 2-2, the Red Sox go 3-1, the Mariners go 3-0, and the Blue Jays go 4-0; this is what the standings will look like after 162 games:
Hypothetical Scenario:

Yankees go 2-2
Red Sox go 3-1
Mariners go 3-0
Blue Jays go 4-0

That would mean to finish the season there is a 4 way tie for two wild card spots.

(1/4)

— Shay (@Shaywyd) September 30, 2021
A FOUR-WAY FRIGGIN' TIE FOR TWO WILD CARD SPOTS!!!
So, according to Shay, this is the madness that would ensue if that happened:
Which means the AL WC could look something like this:

Red Sox vs Yankees 10/5/21
Blue Jays vs Mariners 10/6/21

(BOS/NYY) vs (TOR/SEA) 10/8/21

All that work just to get beat by the Rays in 5 games.

(Yes I am a Yankees fan)

— Shay (@Shaywyd) September 30, 2021
That would be Bonkers, and I'm rooting for it.
Although, as I sit here and think about this if the Mariners do go 3-0 to close the season, they would finish the season with a 92-70 record. If the Astros lose their final four games (one with Tampa Bay tonight and three with Oakland this weekend), they will finish 92-70. Then we would have another tie scenario, this one atop the AL West, setting up a tie-breaker game 163 between the Astros and Mariners for the division title, with the loser being bounced into the wonky Wild Card standings or potentially out of the playoffs period.
(Selfishly, as a White Sox fan, I would love for the last scenario to play out because that would put the White Sox at home to open the ALDS against whoever wins the AL West tie-breaker).
Alright, my brain hurts, and the possibilities for this weekend are plentiful and quite frankly, absolutely the chaos that we deserve as baseball fans heading into the last weekend of the season. Regardless of how it shakes out, it's going to be appointment viewing, so get your popcorn ready.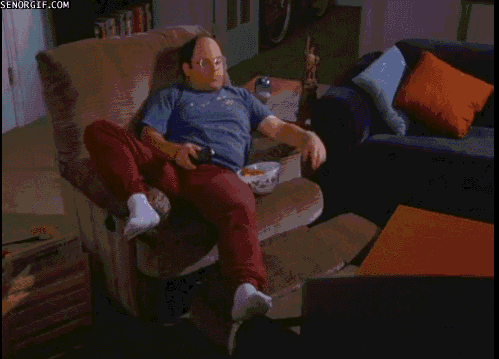 ---
Latest from Bleacher Nation: