Luol Deng Has Harsh Words for a Certain Former Front Office Member Who "Ruined the Team"
To be an all-time Bulls great you must accomplish the following:
(1) Earn the respect and admiration of the fan base.
(2) Do whatever it takes to win.
(3) Play hard all day, every day.
(4) Get screwed over by the front office.
Whether it is pushing Michael Jordan toward his retirement, not giving Scottie Pippen the money he deserved, or trading a heartbroken Derrick Rose, that fourth point seems to be a constant.
And while Luol Deng didn't reach the professional peak the other three players have, he certainly qualifies for all-time Bulls status – screwed over and all.
In a recent interview with Carol Tshabalala on Instagram Live, Deng opened up about his 15-year NBA career. The two touched on a wide range of topics, which – of course – included some conversation on his nearly decade-long stay in the Windy City. We all know the 2x All-Star has a special place in his heart for the city of Chicago (after all, he signed a one-day contract with the organization earlier this season to retire as a Bull), but in his interview with Tshabalala, he wasn't shy about sharing his rocky end with the GarPax regime – one that is so incredibly on-brand it hurts.
"When I got traded, I remember I felt betrayed. The guy who traded me obviously ruined the team, and I don't mind saying that now. I would never speak about him as a person, but just the decisions that he's made, because it changed the whole course of what we were trying to do …

When Derrick got hurt, we really felt like we were going to win a championship. But when he broke up the team, you just feel hurt because we became so close as a team, but we had a mission that was to wait for Derrick to get healthy and go at it again, but he decided to just break up the team."
Hmm … I wonder who he could be talking about!?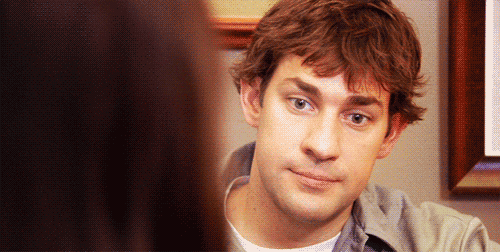 While we can't be certain, I think we're all about 99.99 percent confident that Deng is referring to former General Manager Gar Forman. Not only did he mention Forman later in the interview when discussing contract negotiations he had with the front office, but there have also been rumors in the past about these two butting heads.
According to the Sun-Times back in November, Forman acted "aloof" to Deng and a number of ex-Bulls players when they attended a game to celebrate Deng's retirement. Reportedly, this pissed off owner Jerry Reinsdorf, and it's conceivable it may have played some role in Forman's prompt firing upon Arturas Karnisovas' hiring.
To hear Deng put Forman and the Bulls front office on blast is refreshing and infuriating all at the same time. Not many players have directly spoken out about the team's inner-workings, but it just further confirms all of the frustration fans have had for the last decade.
I mean, Deng played the 6th-most games, grabbed the 9th-most rebounds, recorded the 6th-most steals, and scored the 4th-most points in franchise history (among numerous other accolades). Not to mention, intangible but importantly, he won over fans' hearts and proved to be one of the most likable players to ever put on a Bulls uniform. How did the front office repay him? By asking him to take a "discount," of course!
The year before the contract, me and Thibs went in and we talked to Gar Forman, [who] at the time was the GM, and we said, 'I want to sign right now before the free agency comes up and other people offer money.' And at the time, he said – I was 27-28 – he told me to take another team discount. And I remember saying, why would I want to take a team discount? Like, why is there a discount again? This is when I was an All-Star.
Excuse me as I aggressively facepalm for nine minutes.
Luol Deng talked about what happened behind the scenes with contract talks and how Tom Thibodeau was mad at the front office for not signing him to an extension.

Listen to what Thibs did.

WOW.

(Video via simplycarol8/IG) pic.twitter.com/6xXOHLse7y

— Daniel Greenberg (@ChiSportUpdates) July 8, 2020
Prior to this, Deng spoke about his previous contract, where he did take a discount to stay with Bulls despite what some members of his camp advised. Deng said he had several more lucrative offers, but wanted to maintain loyalty to the Bulls organization. Then, when contract negotiations came around again, Forman refused to return the favor … even though Deng literally proved to be an All-Star-caliber player in the midst of his last contract.
Anyway, want to know the cherry on top of this Bulls(h*t) sundae?
Deng said he found out a trade would happen at 1:30 a.m. … while he had his family in town for Christmas. Does that seem like the right way to treat your players, in a league where players talk and those relationships might matter more than in almost any other sport? I don't think so.
Deng's time in Chicago is yet another perfect example of why this franchise needed overwhelming change. Arturas Karnisovas and Marc Eversley have preached a new players-first message since they've taken over this organization, and I hope that includes building stronger relationships with Bulls past, as well as Bulls present. It's time to make up for all the other crap.
Chicago will always love Luol Deng ❤️ pic.twitter.com/QNTCLgPE1p

— Bleacher Nation Bulls (@BN_Bulls) July 7, 2020
---
Latest from Bleacher Nation: