Whit Merrifield Trade a "Priority" for the Cubs This Winter?
It's second base day at Bleacher Nation, apparently. That's fine. Themes are fun!
This morning, we talked about Nico Hoerner as a future Cubs second baseman, though perhaps after some time to develop in the upper minors. We also talked about the Cubs' massive glut of usable-but-maybe-not-quite-starter-quality second basemen on the roster. We also talked about Japanese star defensive second baseman Ryosuke Kikuchi being posted. We also talked about second base options like Jeff McNeil and Didi Gregorius in the Lukewarm Stove.
Surely that's enough, right …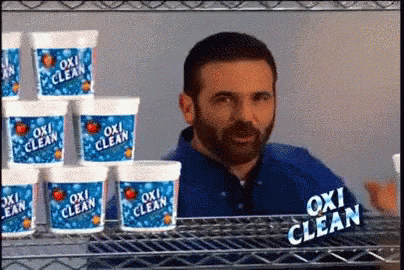 In a recent Q&A at the Tribune, Mark Gonzales dropped a note that is not wholly unexpected given the last year+ of rumors, but is still noteworthy: "[Whit] Merrifield will be a priority this winter, and there's a match with the Royals involving a combination of an outfielder and infielder."
Ah, Whit Merrifield. The Great Whit Whale. He's back for another round of trade rumors.
You understand why. The now 30-year-old second baseman has put together back-to-back seasons of solid leadoff work, and he's a career .296/.344/.445 hitter (109 wRC+) who doesn't strike out (16.6%), and runs the bases well. Given what the Cubs have been desperate to find at the top of their order, Merrifield has *obviously* been a trade rumor target for over a year now.
There are rubs, though, even if the Cubs were making him a priority.
For one, there's the age. Although Merrifield is nicely cost-controlled – he signed a four-year, $16.25 million deal before the 2019 season – he will play next season at age 31. For a guy with speed, you always worry about decline in athleticism after 30. Indeed, Merrifield's baserunning and defensive metrics were down considerably in 2019 over 2018.
For another thing, there's his offensive profile. His line and OBP look great, but they are built almost entirely only a BABIP that is in the .350s. To be sure, Merrifield is a great line drive hitter with enough pop to keep defenses honest, but if that BABIP takes a hit at any point, his whole line crumbles because he doesn't have huge power (.149 ISO) and doesn't walk much (6.4%). Guys who are primarily BABIP monsters – even if they've been consistent at it in the past – make me nervous.
Steamer projects a .282/.337/.426 line next year for Merrifield, just below league average (99 wRC). The OBP would be a decent bit above league average (.323), and he'd still do other stuff you'd be happy to have atop the order. But the point is, he's hardly a lock to be an overall above-average hitter.
Would you still gladly take Merrifield as your leadoff hitter and Opening Day second baseman in 2020? Of course! His salary doesn't hurt, as it might allow the Cubs to make more impactful additions in the rotation and in the bullpen, too.
But when it comes to the price tag in trade, how much are you giving up for a 31-year-old Merrifield, knowing that the upside is limited to him being what he's been the last two years (average defender, solid hitter, good leadoff guy)? And knowing that the downside is that his BABIP slips just 20 points and he's suddenly a merely average hitter atop your lineup? Are you giving up Nico Hoerner for that? I don't think I am, and that's likely where the Royals would start their ask.
We'll see if any rumors percolate about talks between the rebuilding Royals and the Cubs. The fit is really, really obvious, so I don't want to act like I don't see it. I just think the price tag would have be more reasonable than people might think without digging in on the risks.
---
Latest from Bleacher Nation: