And Now Kawhi Leonard (Knee) Is Expected to Miss Game 5
Let's check in live with Adam Silver …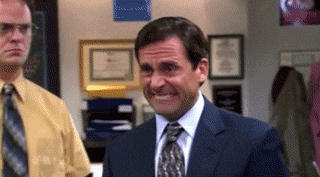 Shortly after it was announced that Chris Paul would enter the NBA's Health and Safety Protocols, ESPN's Brian Windhorst reported that Kawhi Leonard would miss tonight's Game 5 matchup against the Utah Jazz.
According to Windhorst, Leonard injured his knee in the final frame of Monday night's game. The injury appears to be severe enough to put his availability for the remainder of the series up in the air.
Leonard told teammates last night to prepare for him to be out.

He landed awkwardly on a drive in the fourth quarter and grimaced in pain Monday night. He briefly stayed in game but didn't finish as the Clippers secured the win to even series 2-2.

— Brian Windhorst (@WindhorstESPN) June 16, 2021
Leonard had a strong showing to tie the series on Monday night behind 31 points and 7 rebounds. As a whole, the All-NBA First Team member has averaged 30.4 points, 7.7 rebounds, 4.4 assists, and 2.1 steals per game over his 11 playoff outings. Even more impressive, Leonard is shooting an absurdly efficient 57.3 percent from the field and 39.3 from downtown.
With names like LeBron James and Stephen Curry bounced early in the postseason and guys like Kyrie Irving and James Harden suffering their own injury issues thus far, Leonard and Paul were two of the brightest stars in the mix. Now, the NBA runs the risk of losing both for an extended period of time.
One can't help but think back to the condensed regular season. ESPN recently issued a report that found injuries were up significantly during the 2020-21 campaign. With plans to have another shortened offseason this summer, we will have to keep an eye out for any potential pushback from players and league personnel.
Long-term impact aside, the longer these two sit out, the worse these playoffs feel. Damn.
---
Latest from Bleacher Nation: