The Cubs Are Issuing a Full Set of Archival Chicago Cubs Baseball Cards from Topps at Certain Games (PICTURES)
Yesterday, we talked about the very cool baseball-card oriented tickets the Chicago Cubs have created for season ticket holders. Well, it turns out they're doing something even cooler with the concept: they've created an entire set of Cubs cards with Topps, featuring Cubs on classic Topps cards.
As described by the Cubs: "The Topps Company, Inc. and the Chicago Cubs have partnered to create an exclusive, 82-card Topps Archives set, featuring current and former Cubs players on classic Topps card designs. The player and design pairings are unique to the set."
The Cubs were good enough to send me pictures of a handful of the cards, which should apply the minimum daily requirement of smiles to your lips.
1984 Ron Santo: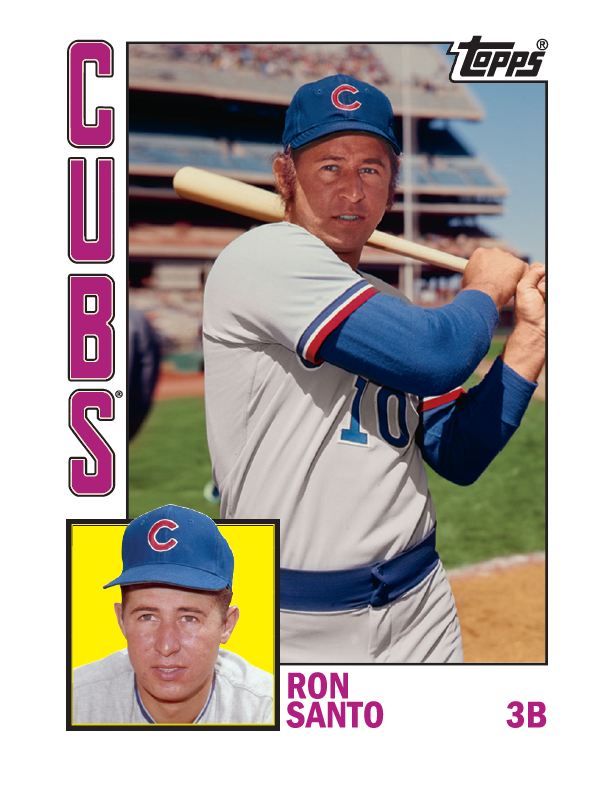 1972 Mark Grace:
1987 Starlin Castro:
1984 Anthony Rizzo:
1977 Kerry Wood:
Jorge Soler, Albert Almora, and Javier Baez as Future Stars: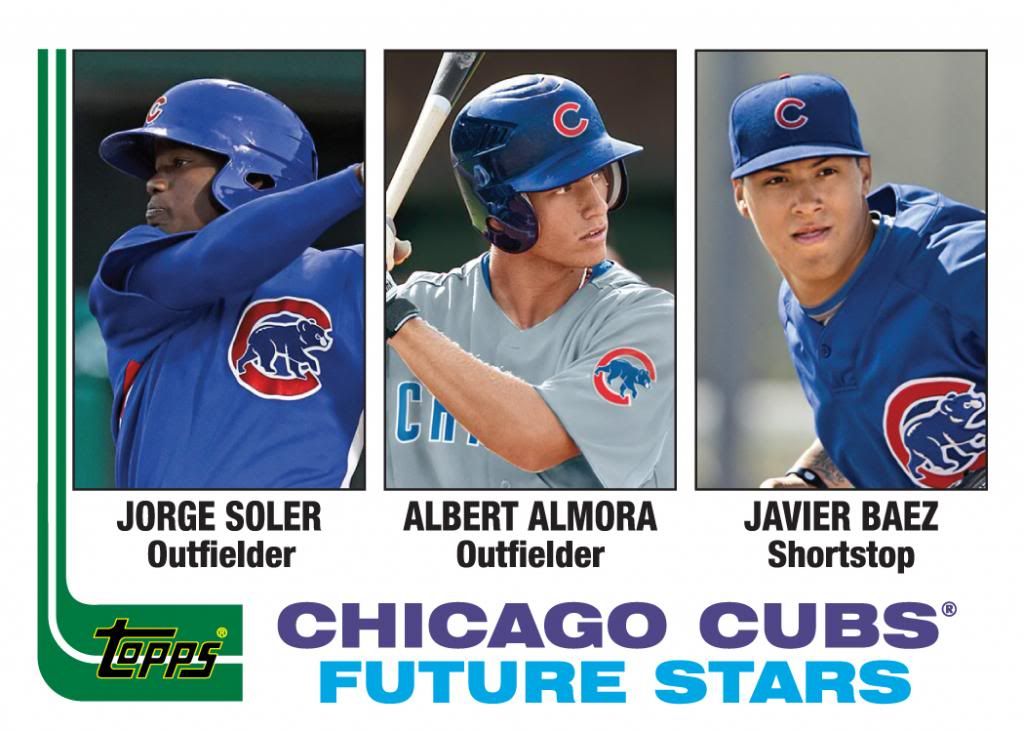 1956 Anthony Rizzo: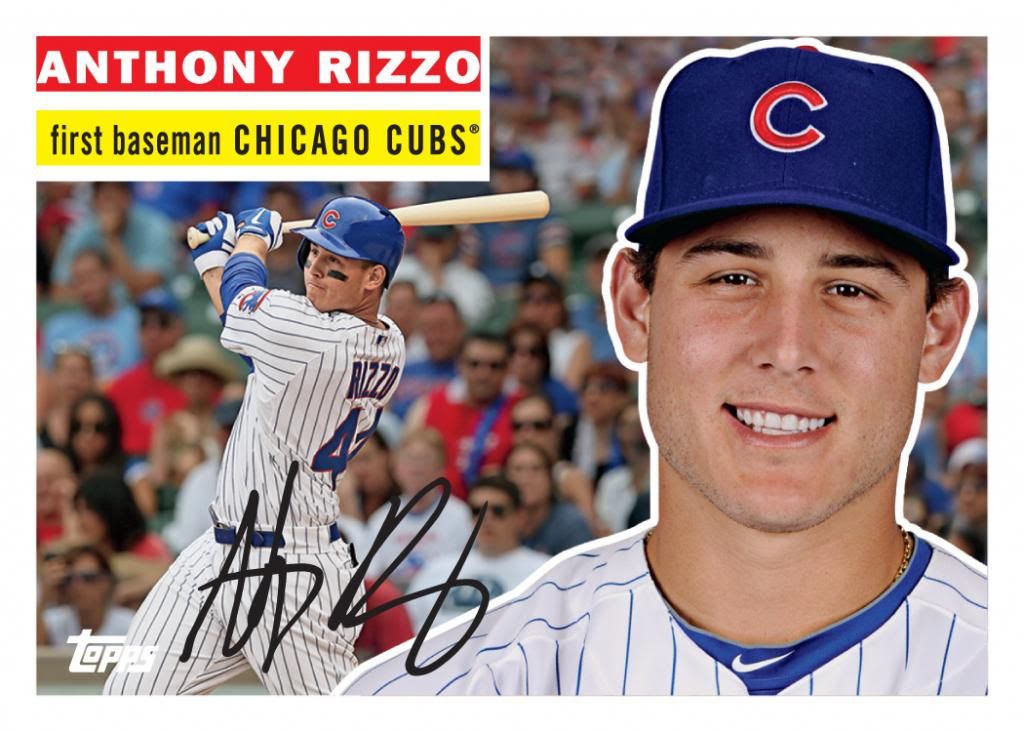 1971 Andre Dawson:
1954 Ernie Banks: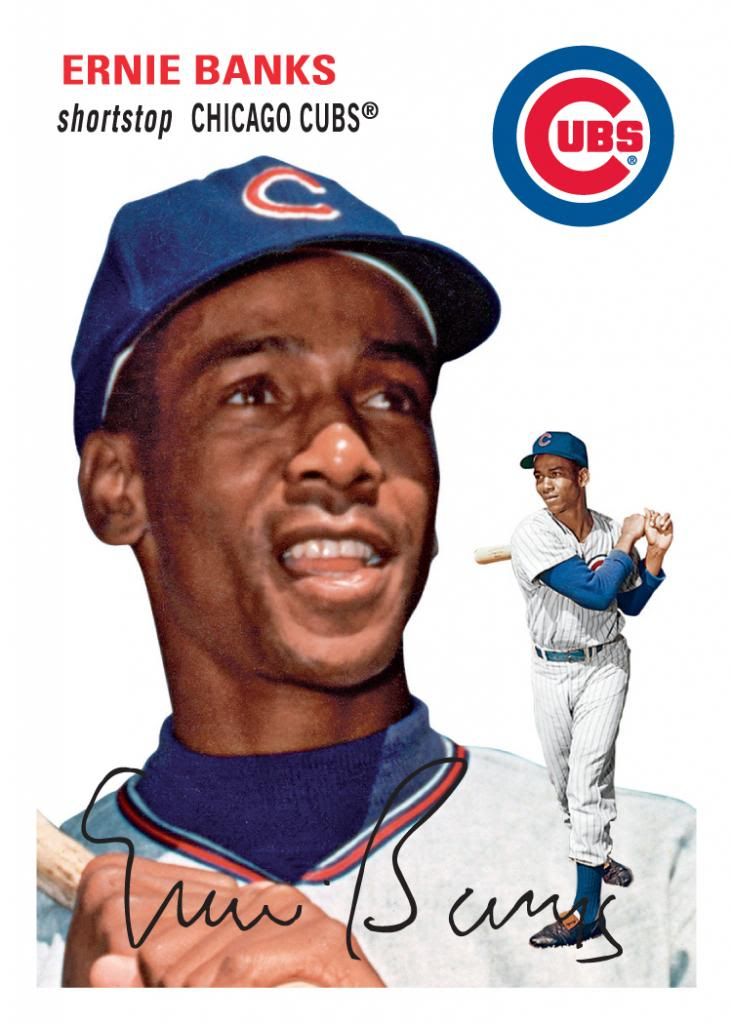 It's gimmicky, sure – but it's the right kind of gimmicky. The fun kind.
And now that you've seen some of the cards, I assume you're wondering how you can get a set. Well, they're being given out at four home games this year to the first 10,000 folks who arrive (and to season ticket holders). If you want all four segments of the set, you've got to go to all four games. Again, from the Cubs:
Cubs fans have the chance to secure the entire 82-card set by attending all four Topps promotional games at Wrigley Field. The cards will be given away in four installments on the following dates:

Friday, May 3, 1:20 p.m. vs. the Cincinnati Reds (Cards 1-20, featuring Ernie Banks, Ron Santo, Shawon Dunston, Andre Dawson and Anthony Rizzo, among others)
Friday, July 5, TBD vs. the Pittsburgh Pirates (Cards 21-40, featuring Dave Kingman, Ryne Sandberg, Kerry Wood, Greg Maddux, Jeff Samardzija and Alfonso Soriano, among others)
Friday, Aug. 2, TBD vs. the Los Angeles Dodgers (Cards 41-60, featuring Billy Williams, Starlin Castro, Dennis Eckersley, Anthony Rizzo, Mark Grace, Glenn Beckert and Darwin Barney, among others)
Friday, Aug. 30, 1:20 p.m. vs. the Philadelphia Phillies (Cards 61-82, featuring Lee Smith, Milt Pappas, Keith Moreland, Fergie Jenkins and Rick Sutcliffe, plus a "Future Stars" card with Jorge Soler, Albert Almora and Javier Baez)
You can see the full set of cards (smaller images) here, including a list of everyone featured.
Pretty nice idea, Cubs.
---
Latest from Bleacher Nation: