God's Wrath, er, Blessingwatch: Geovany Soto and Ryan Dempster Progressing Very Well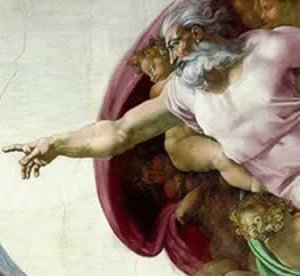 The battery of catcher Geovany Soto and pitcher Ryan Dempster went down within days of each other before the All-Star break. The verdict on each had them out for more than a month. All was not well with the world.
But after some early rehab, things are looking up for Soto and Dempster.
Soto, rehabbing in Mesa, Ariz., from a mild left oblique strain, has improved to the point where the Cubs aren't looking outside the organization for immediate help. Koyie Hill will be back behind the plate on Friday in the second game of the Cubs' four-game series against the Nationals, with Jake Fox as his backup.

"We're exploring other things," assistant general manager Randy Bush said, "but we're also encouraged that Geovany Soto — we're hopeful — he's feeling really good the last few days. We're hopeful he's turned the corner and this could be a short-term thing. We don't want to put any time frame on it. We're encouraged where he's at." cubs.com.
To be fair, the decision not to continue looking outside the organization for a back-up catcher could have as much to do with Jake Fox's successful appearance behind the dish last weekend as it does with Soto's progress. Fox as the back-up catcher, if he's not actually going to play, is actually a hindrance to the Cubs as he is then unable to pinch hit.
As for Dempster, oh you already said that…
As for Dempster, who broke his right big toe on July 5, he's keeping his arm in shape by throwing off flat ground, and doing a lot of cardio work riding a bike. X-rays taken on Wednesday showed that everything is healing as it should.

"I want to be as ready as I can so when I do come off [the DL], I have velocity, strength and endurance," he said.

There's still some inflammation in the toe, but no pain.

"Talking to Larry [Rothschild, pitching coach], he seemed to think the second [turn in the rotation] after the break is not out of the question," manager Lou Piniella said.

"It's feeling good and making really good progress," Dempster said. "It's all positive. Hopefully, it keeps going that way and I'll be back soon."
If Dempster returns for the second time through the rotation, that will be a full two turns earlier than first estimated.
---
Latest from Bleacher Nation: